Lazer Star Lights Creates Mounting Solutions for your Stock
Polaris RZR, Can-Am X3, or Yamah

a YXZ.
The ever growing UTV sector of off-roading requires quality lighting solutions, and Lazer Star Lights has created various light mounting options for the three top-selling UTV's in today's market. Designed, created, and shipped all from the USA, you can rest assured that the UTV Mounting Brackets from Lazer Star Lights are well designed, reliable solutions made to perfectly mate Lazer Star Lights to your vehicle.
All Lazer Star UTV Brackets utilize pre-existing bolt/tubes/pre-drilled holes on your stock UTV to allow for an easy and clean installation.
Prices range from $39.99 - $139.99 (+Tax, S+H) for all UTV brackets. Lights are sold separately. Some light and bracket kits are available.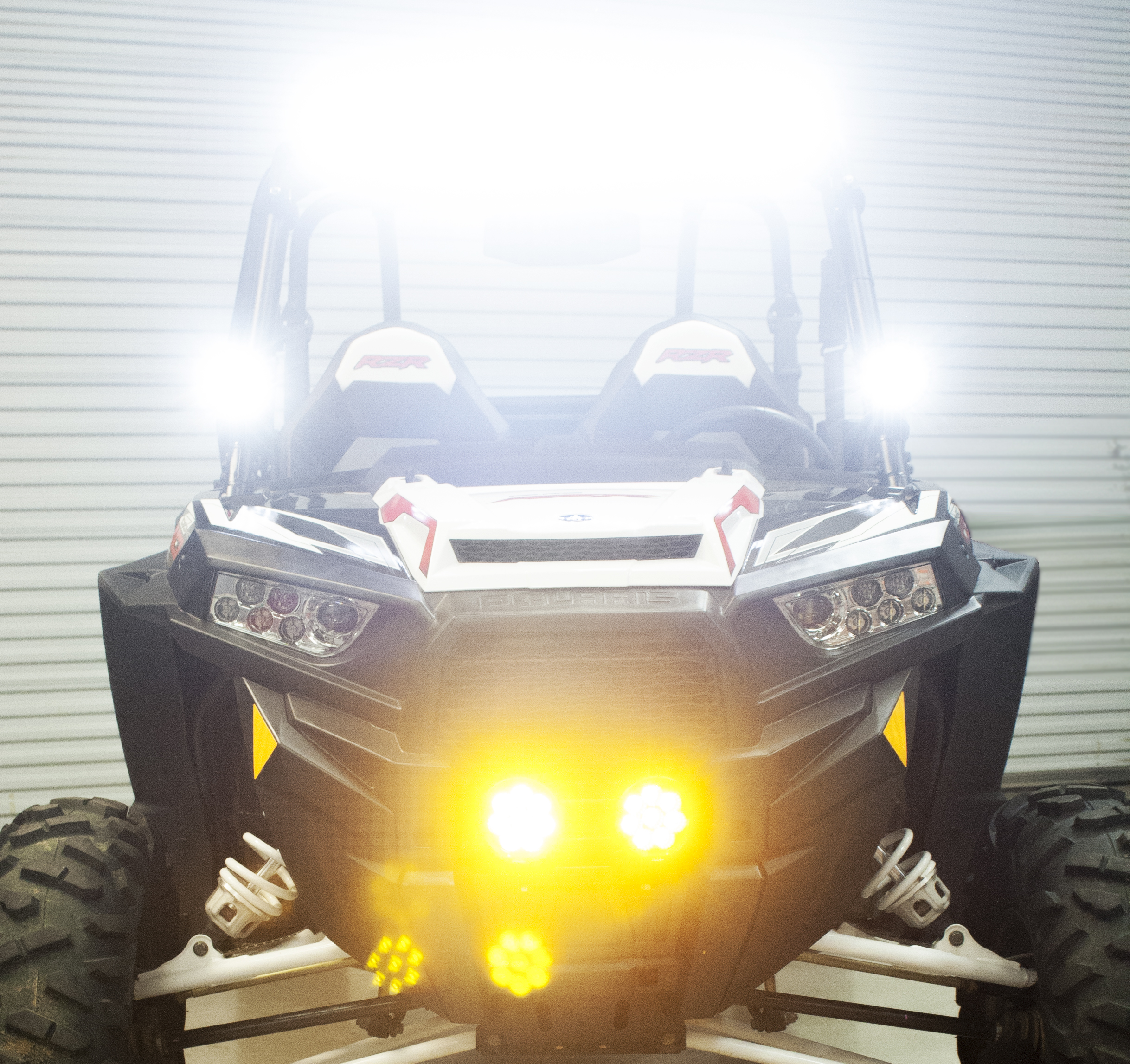 For the Polaris RZR
Roof Bracket w/ 1.75" Tube Clamps
A-Pillar 1.75" Tube Clamps
Grill Bracket
Roof Bracket w/ 1.875" Tube Clamps
A-Pillar 1.875" Tube Clamps
Shock Tower Bracket
Roof Bracket w/ 1.50" Tube Clamps

A-Pillar 1.50" Tube Clamps

Front Bumper Bracket