2017 King of the Hammers
Lazer Star Lights Hammertown Recap

It had been a couple years since Lazer Star was set up all week out on the lakebed. The past 2 years have conflicted with Parker 425 which made the double header a tricky juggle of logistics, and we just hadn't been able to pull it off. Needless to say, we were stoked to have been back out in Hammertown to show off our lights to all the great folks that come out for the festivities.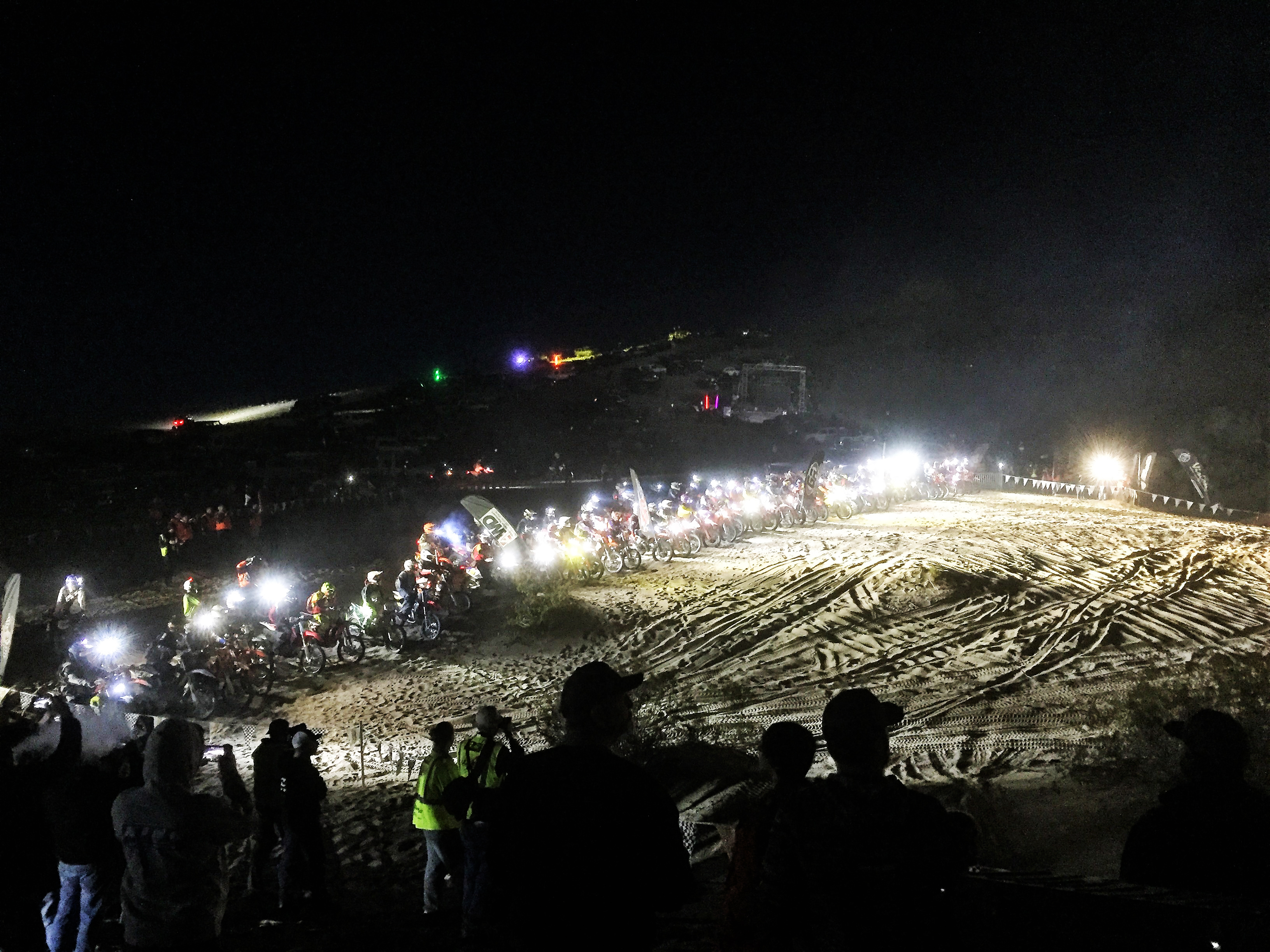 This year we rolled in on Saturday for the epic King of the Motos night segment; a great kickoff to the week ahead! We were blown away by the start to this night event. These guys are definitely out to prove their worth and give their all to be crowned King of the Motos. Congratulations to Husqvarna's Colton Haaker who started off his 2017 King of the Motos weekend with a fourth place in the Night Race. Even though he didn't place first in the Night Race, he used that momentum to win Race 2 and 3, which ultimately won him the overall King of Motos title for the second time in three years.
Monday night brought plenty of excitement out at the Back Door Shootout. Thousands of spectators lined the cliffs along Back Door to catch the timed trials and driving entertainment.
Continuing into the week, Hammertown was packed with participants and athletes alike. Our Lazer Star Lights booth was hopping with our LX LED Light Bar Giveaway and product specials being snatched up quicker than we could open every day. Luckily with the 12pm vendor start time each day, it gave us an opportunity to head out to the hot spots to watch the men and women in their crazy machines do what they do best.
Tuesday evening we scheduled our official Lazer Star photo shoot out at the sand wash where we got to catch 3 of our sponsored race team's (Jason & Derek Murray #917, Derek West #4420, and Matt Lovell #7244) show off their rigs and their Lazer Star Lights. Special thanks to Bill Bailey at Sightline Images for capturing some great shots!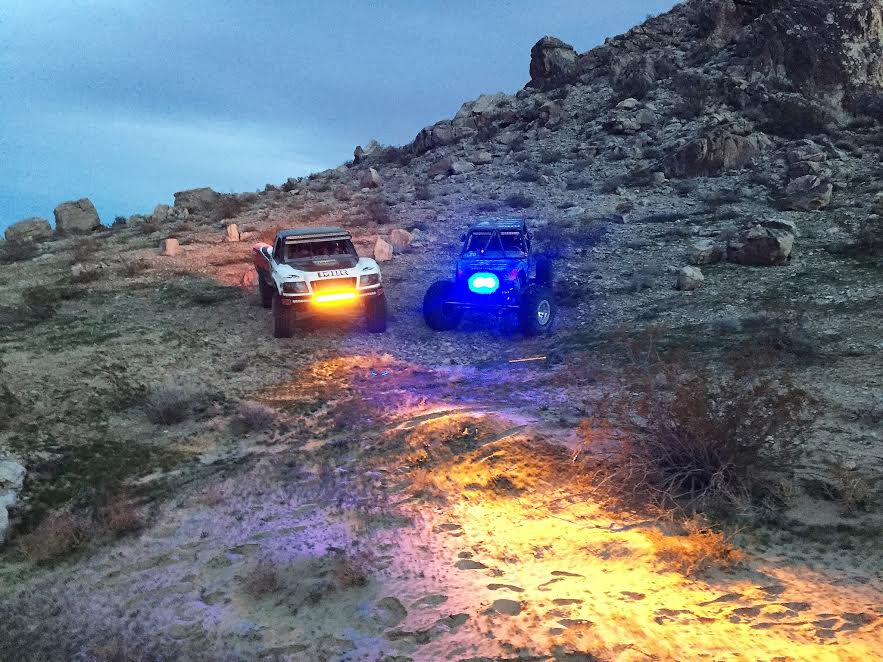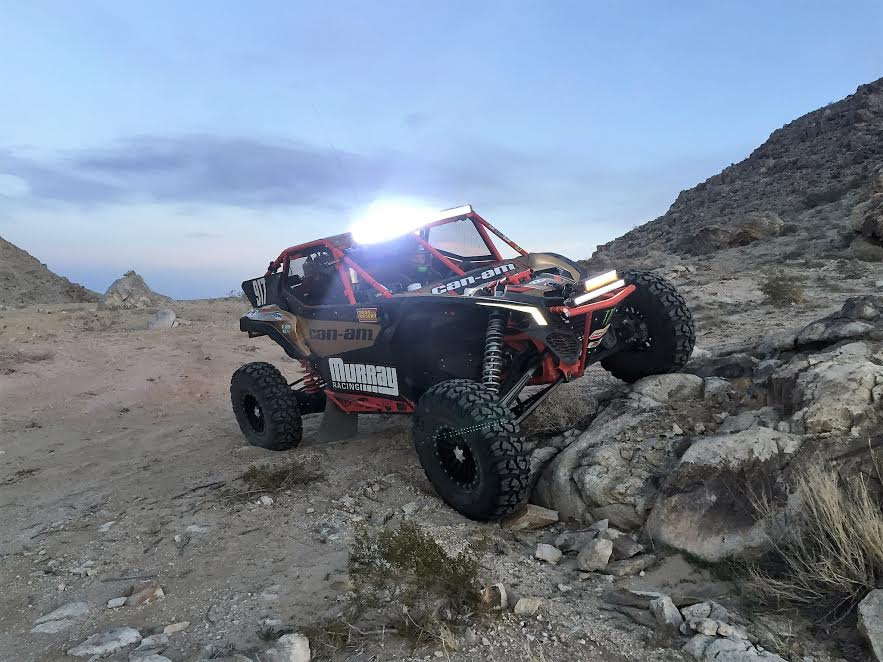 Wednesday was extra exciting for the Lazer Star crew as we got to watch Weller Racing out on the race course. Luckily for us, we got to catch them coming down on the final technical pass at Back Door and watch the checkered flag come down for 8th place. Congratulations to Weller Racing's Jason Weller and his Co-Dog Mike King for bringing home the #1910 Yamaha YXZ100 to a top 10 finish!
The anticipated Every Man Challenge out on the lakebed came Thursday. This is a run-what-ya-brung type of class, so there were some wild and super stock vehicles out on the lakebed bringing thrills and entertainment to all the hot spots. We had one of our industry affiliates out at EMC banging away on his '74 Bronco all day, only to time out in the last 20 miles. Congratulations on Andrew and Brett for sticking it out until the end, and to Bertha Ford for holding together for over 100 race miles!
Friday was the final and most exciting race day of the week. The big boys came out with their guns blazing in the 4400 Unlimited class. These guys are the professionals of the crawling/open desert racing we have come to know and love at King of the Hammers, and they didn't disappoint. With Shannon and son Wayland battling out the final miles, Shannon proved victorious as he came in on 3 tires to win the 2017 King of the Hammers title.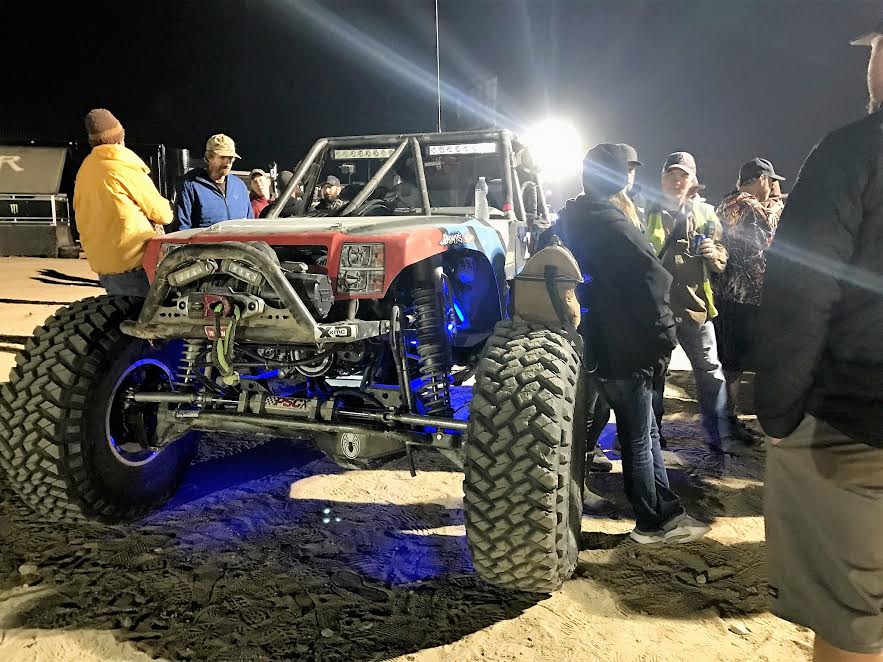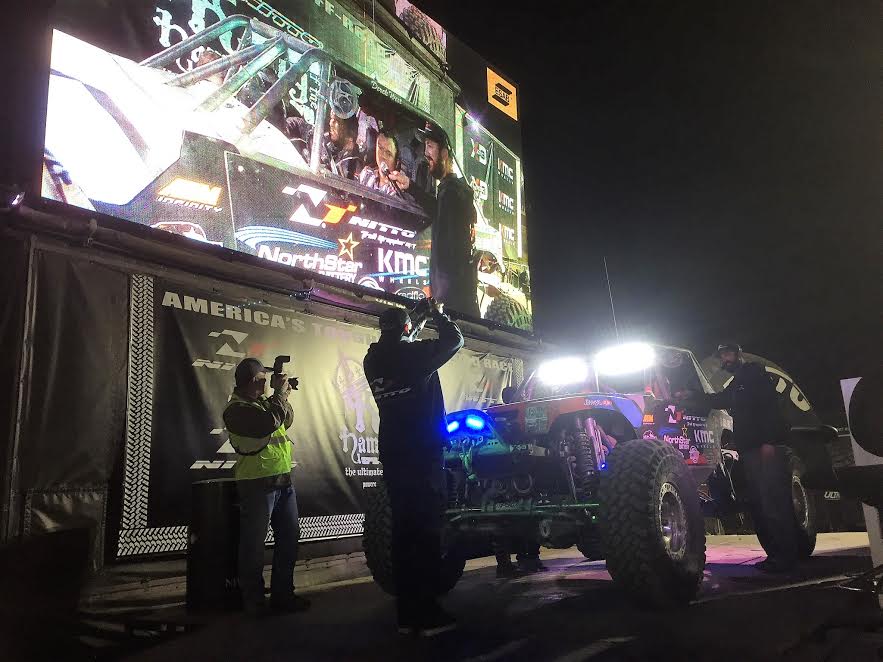 However we had our eye focused on Lazer Star racer Derek West most of the day. #4420 Disco Derek fought hard with intermittent issues throughout the race, one of which had to hike a total of 8 miles to collect parts for his busted rear drive shaft in the middle of the course. We are proud to say that he did in fact finish the race before time out, and got to claim his title as one of the few KOH 2017 finishers.
All in all, the 2017 King of the Hammers was an epic week of busy sales, great people and amazing weather. We can't wait to see the excitement 2018 will offer out on the lakebed.
Special thanks to everyone that came by our booth and signed up to win our LX LED Light Bar Random Giveaway. We have contacted our giveaway winner, Cody Goodman! If we don't get a response by 2/27/17, we will be on the hunt for a new winner so be sure to check your emails! Congratulations to all the winners and we look forward to seeing your Lazer Star LX LED in action next time, in Hammertown.