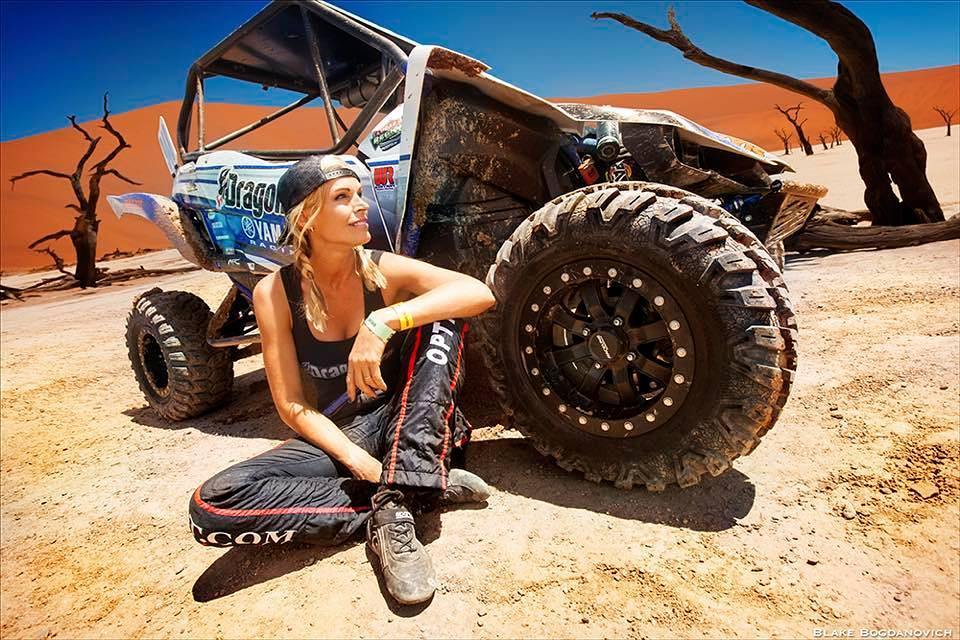 Corry Weller and her YXZ
Corry Weller, 2016 UTV TORC Champion and recent finisher at the grueling Best in the Desert, Vegas to Reno race, this kick ass driver has been getting it done, and doing it in style with her Yamaha YZX1000R.
Just 2 short weeks ago Weller and her crew were celebrating in the Nevada desert after completing with a 7th place finish at her inaugural Best in the Desert race debuting the YXZ1000R and all it has to offer the Off Road Race scene. Even with her busy short-course season, she knew the YXZ would kick ass in the desert, and was out to prove it. Keeping the unit close as possible to stock while only adding basic requirements from BITD and some necessary must-haves when racing in the desert, she set out as solo driver on a 2-day mission to prove her skills and YXZ against all odds. Day 1 was a success, she started in 27th so they knew they had a huge battle ahead, but even without power steering the YXZ raced from pit to pit with short fuel stops. The dreaded silt beds were the biggest contender throughout race day 1. Day 2 started with excitement as they learned she had moved up to 12th starting position in class, so she set her mind to battle harder and race faster. With the mixed class start, she got bumped and battered by much larger trophy trucks and other classes, good thing for the sturdy rear bumper on the tough YXZ! All else went great and day 2 proved to be a fun course of exciting mixed terrain putting skills and machinery to good use. The 1-truck chase crew got girl and machine through 644 miles of the Nevada desert and crossed the finish showing 6th, but took 7th in class after adjusted times.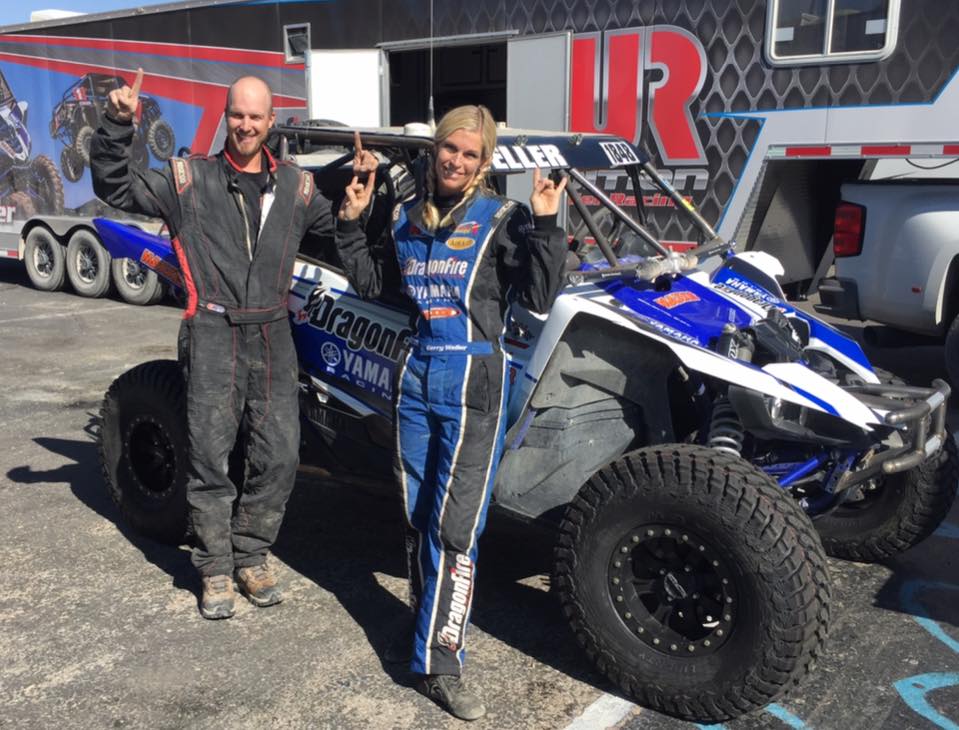 Corry states, "We started in the back of a large and ultra-competitive field, with a YXZ that had a bone stock motor and factory suspension and chassis, that had zero time on it as a new build, in a class full of UTVs that are rebuilt from the ground up. To finish this race is a huge achievement, but to finish where we did is awesome! 7th out of 34 in the Pro Production class, 12th overall out of 70 UTVs total, and 65th overall out of all the truck/car/UTV class entries!"
Labor Day weekend Corry, Team Weller and her short-course YXZ1000R headed back east for the final round of the TORC series. Short course racing is nothing new to Weller and this debut of the TORC Pro Stock UTV Class was a perfect fit for her training, skills and machinery. "As a West Coast racer, it is a great feeling to drive nearly across the country to race the Midwest series and bring home a championship for Yamaha and the YXZ1000R," Weller said. "We're not just winning races, but we're already breaking records in the YXZ's first year of racing'". She definitely proved herself and her YXZ as serious contenders in the future for this series, as she proudly is the first and only racer at TORC to podium in the Pro Stock UTV class at every event, and the first female to ever win a TORC Championship of any class.
"This is the first of what we expect to be many national championships for both Corry and the YXZ1000R," said Steve Nessl, Yamaha ATV and SxS group marketing manager. "Leading the Stock UTV class takes the combination of a skilled and experienced driver like Corry, and a truly race-ready and reliable factory vehicle like the YXZ1000R."
Lazer Star Lights is proud to be part of the Weller Racing team and can't wait to see what she does throughout the remainder of 2016!!