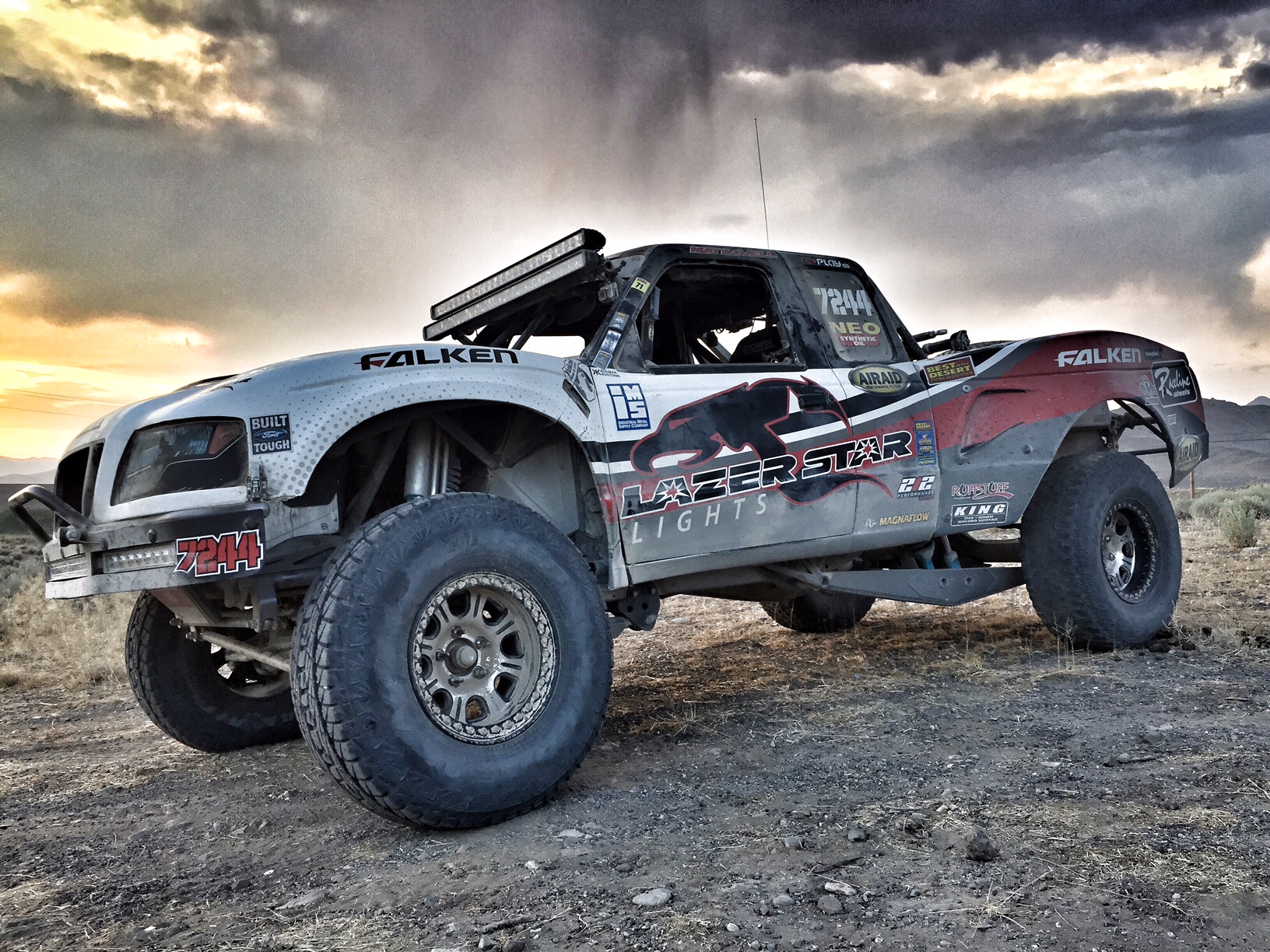 Team Lazer Star Lights / MLR charged hard for the finish line at Vegas to Reno and snags a 4th place win.
In celebration of the 20th Anniversary of Vegas to Reno, Best in the Desert decided to put drivers to the ultimate test. Dubbing it "The Longest Race", this 2-day event brought many racers to their proverbial knees with miles of silt bed, pit to pit trailering, and a sleepover in Tonapah; this was a tough one to finish indeed. Racers and their crew had to be focused and prepared to battle, and MLR was ready. With a crew of over 20 volunteers, logistics were tricky and everyone needed to know their place when things got crazy in the pits. After the Mint 400, they learned anything could and would go wrong.
Despite the odds, #7244 had smooth sailing again this year. V2R of 2015 saw nothing but fuel stops the entire race, and this year was almost as pain free, with only 2 tire changes on top of the fuel stops. Naturally, the story from the course was not nearly as simple. Within the first 50 miles, a gnarly silt bed took out a slew of teams from Trophy Trucks to UTV's. The relentless silt made it nearly impossible to see other racers or wrecks ahead of you, let alone the 10 foot ravine (2 in a row in case you thought you could jump it) which brutally took out several teams. All this of course was before Pit 1, when the crew came to learn at the last minute that they would need to haul ass with the trailer, since a helicopter (not race related) had gone down and the course had to be closed. The crew raced their truck to Pit 1 for the pick up and tow to re-start at Pit 2. It looked like it was going to be a very long 2-days.
Without further incidence, the MLR crew raced to Tonapah for the overnight campout.
Day 2 brought an interesting start, as the cars lined up in the order in which they finished Day 1. This made it a smorgasbord of vehicle classes taking off one after the other; a little hairy for those UTV's starting right in front of a Trophy Truck! Another day full of DNF's in the silt bed, but more smooth sailing for the #7244 truck. Matt pulled into the finish line before dark with a possible 3rd or 4th place finish. After adjusted times, Team Lazer Star Lights / MLR #7244 took 4th place home.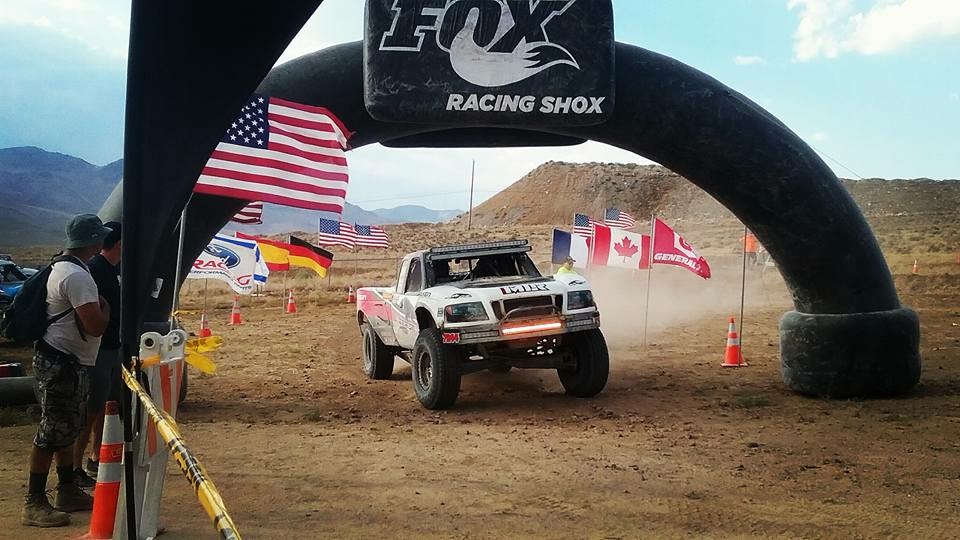 Matt would like to thank his co-drivers Rob Nelson and Brett Maister, along with his crew and newly wed wife Jessie for helping make this race a success. None of this would be possible with out the sponsors: Raceline Wheels, Falken Tire, Ruff Stuff, Airaid, King Shocks, PCI Radios, Neo Synthetics, and 212 Gloves.