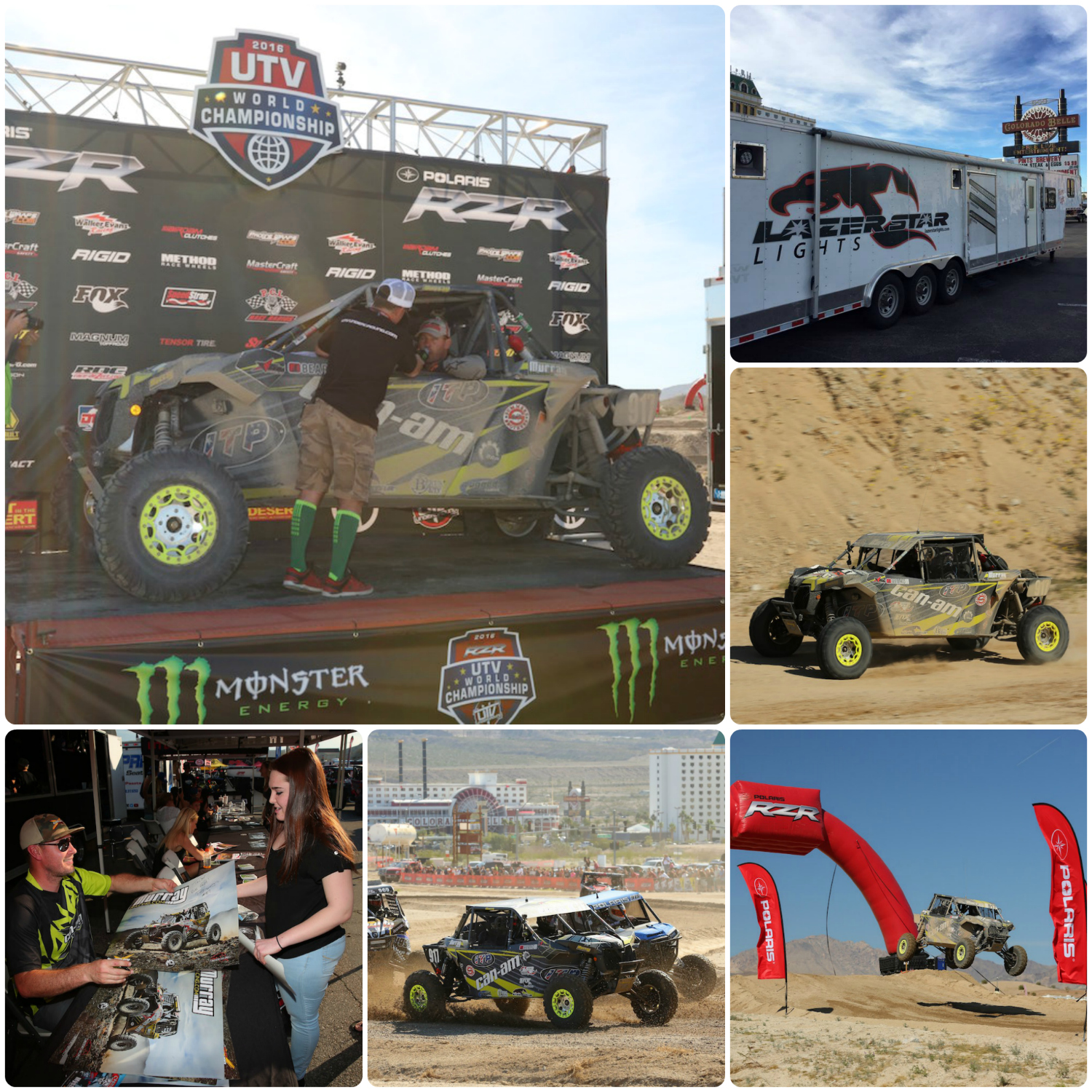 We are thrilled to announce our Lazer Star Lights contingency program, which will offer cash or product credit rewards to ATV, UTV and Truck racers who achieve racing success while using Lazer Star Lights products!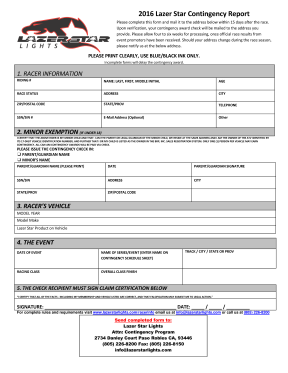 Download and print this form, complete and return to Lazer Star Lights. Requirements
Must have 4 Lazer Star decals, each corner of vehicle
Must have Lazer Star Lights installed at time of race in order to claim cash awards
Must not have any competitor lighting or branding on vehicle
Must finish in top 3 of class (must have minimum of 5 entries in class to be eligible)
Completed Contingency Report form must be received within 15 days after race
Photo of vehicle (300 dpi) at tech inspection must be submitted with form
Submit a W-9 prior to claiming award, only required once per year (email, fax or mail the completed form: http://www.irs.gov/pub/irs-pdf/fw9.pdf)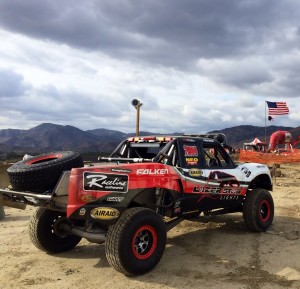 Qualified Race Series & Events
BITD - Best in the Desert
SCORE International Off-Road Racing
SNORE Off-Road Racing
PURE Side-X-Side Off-Road Series
Heartland Challenge
Glen Helen 24 Hours
12 Hours of La Tuque Endurance Race
1st Place $500 product credit / $200 Cash
2nd Place $200 product credit / $100 Cash
3rd Place $100 product credit / $50 Cash
Questions should be directed to Suzi Scott race@lazerstarlights.com, or call (800) 624-6234. Visit LazerStarLights.com for your off-road lighting solutions, and join our onlilne community on Facebook, Twitter and Instagram.