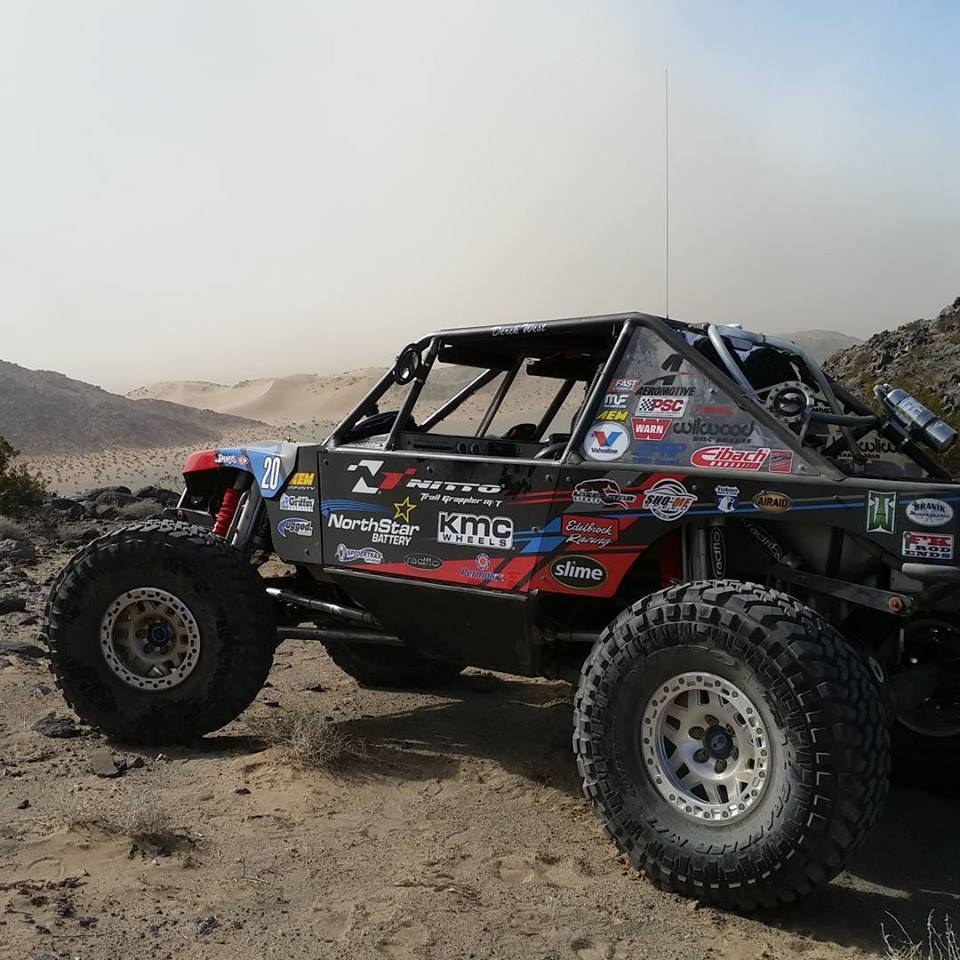 Derek and team came ready for this race, very little work was required to be done on the car while on the lake bed. The focus was on getting just enough pre-running in and to be relaxed and ready for race day.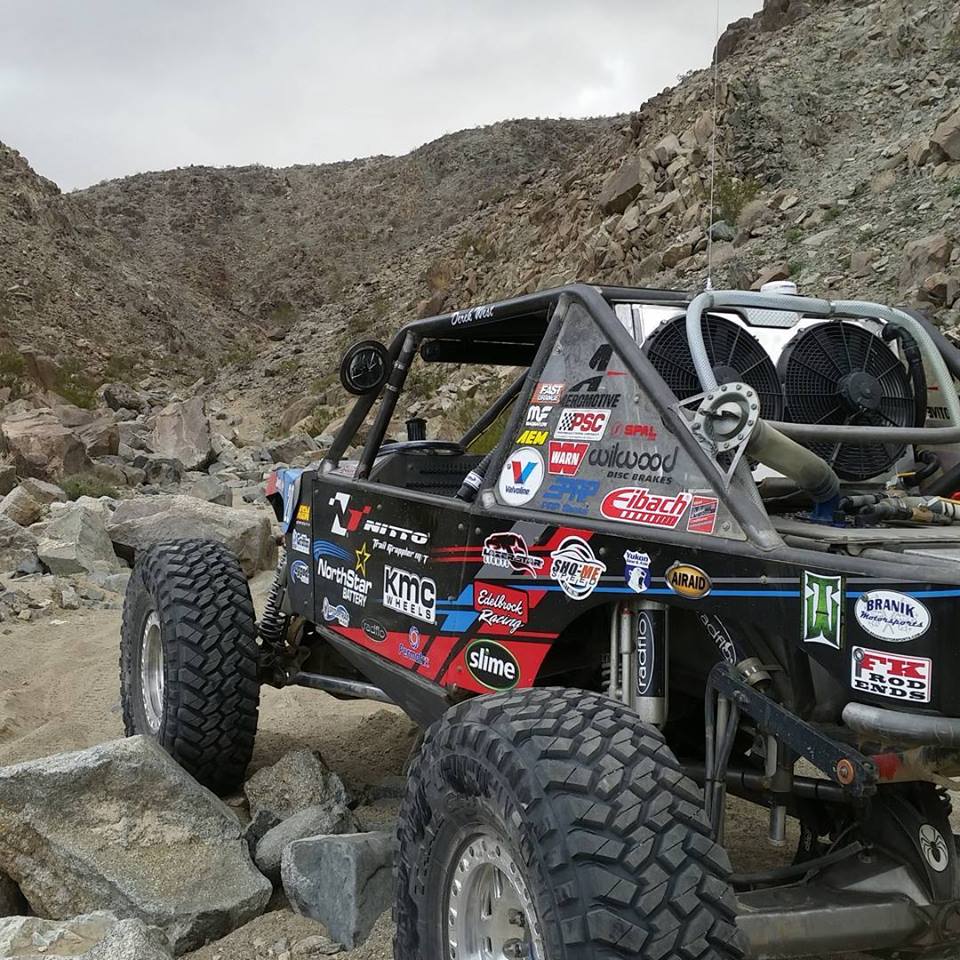 Pre-running the course.
The Jimmy's car was working great and there was not a single issue with the car while pre-running.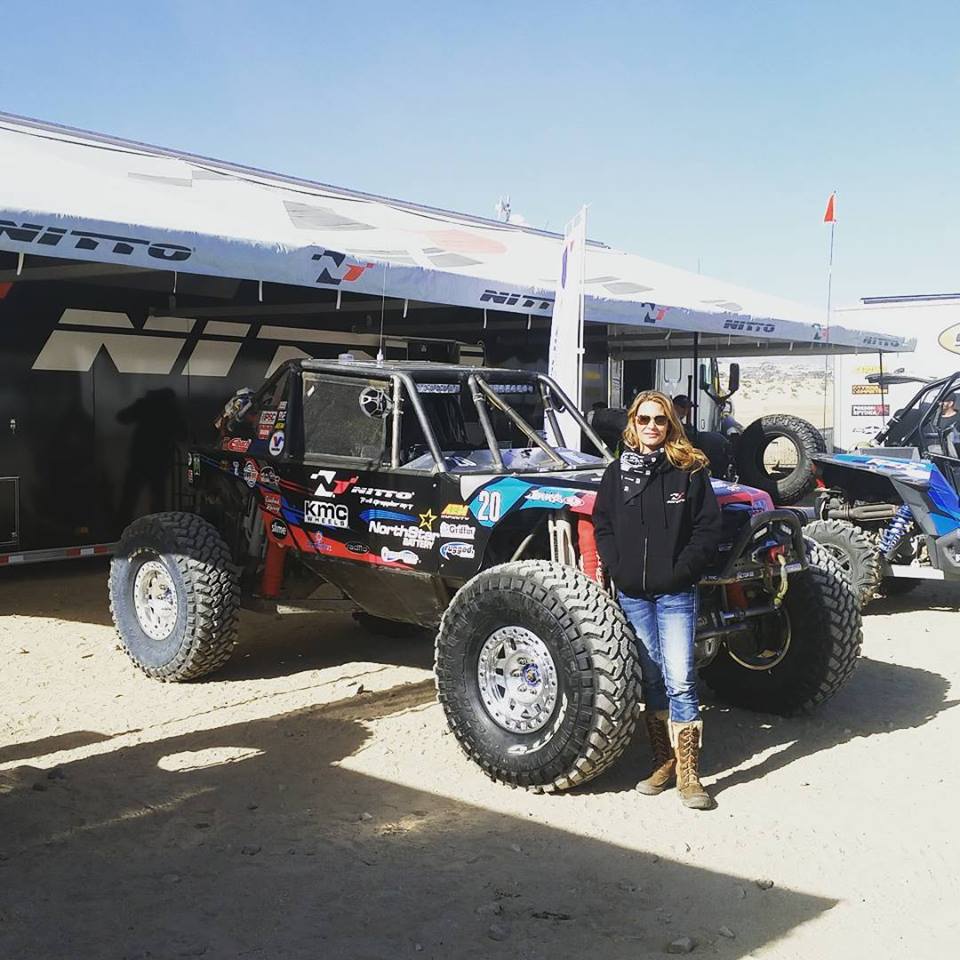 The #4420 car in the pits.
With all of the teams pre-running done early in the week Derek had time to spend with photographers and media, put the car on display and focus on a strategy for the race.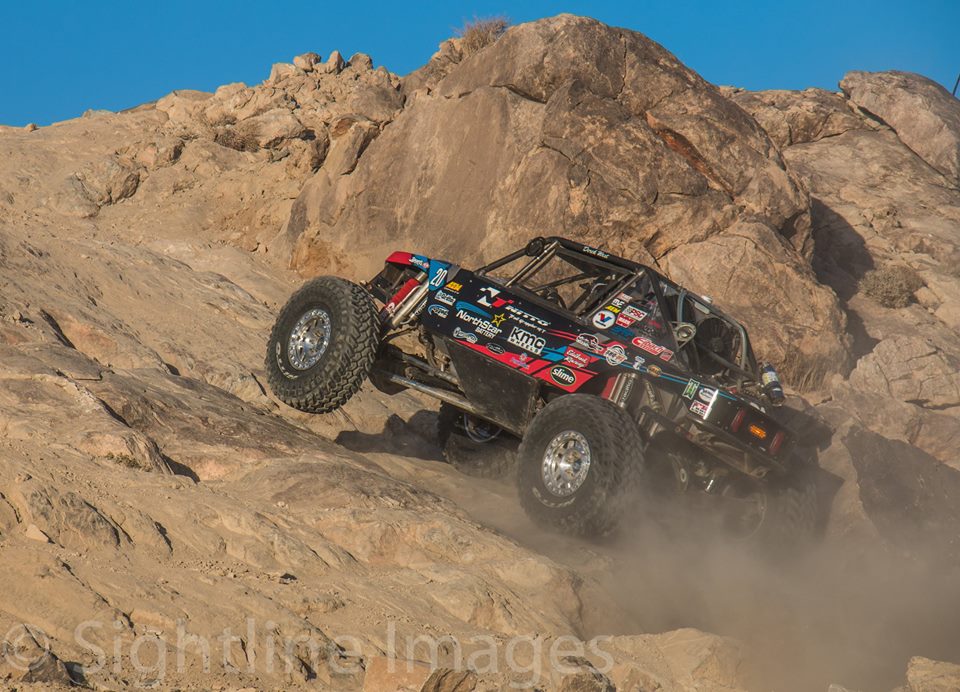 Derek West on the Hammers course (Photo: Sightline Images by way of Crush Motorsports Racing)
Friday Morning Derek and Art Richtmyre (co-driver) were in the second row for the start of the race. Things were off to a great start until a coolant line ruptured around mile 15. They both got out and began to fix the issue, by the time they had it resolved the whole field of Ultra4 cars had passed them. Derek jumped back in with spirits high and began to pick cars off, getting back into the top 20 on the second lap. During that lap the engine began to miss, Art called on the radio to have the crew change some plug wires at the main pit before the start of lap 3. While in the pit with the engine shut off something happened and upon the re-start of the engine there was a violent backfire and the damage had been done. The team had no choice but to call the race. We believe it is possible that the fuel injectors filled the cylinders with fuel before startup causing catastrophic engine failure. While the team is bummed for the DNF, we realize that this is part of our sport and we are determined and focused to come back strong for the next outing!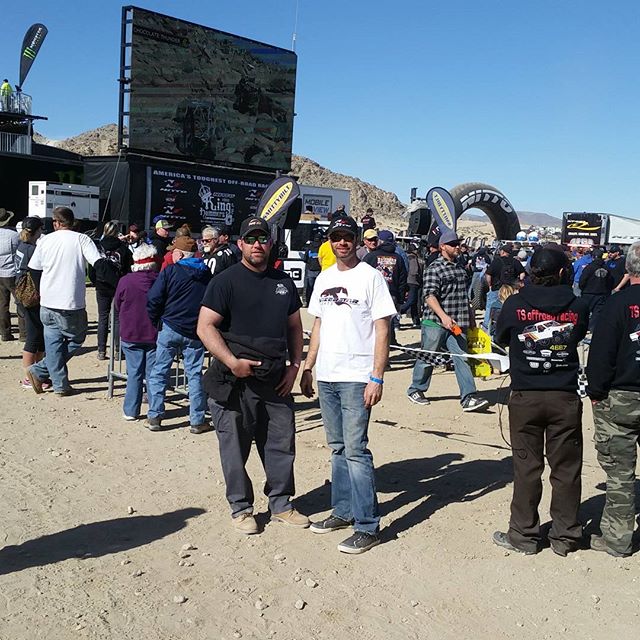 Lazer Star Lights is a proud sponsor of Derek West and Crush Motorsports Racing.
Follow us on FB and Instagram!
https://www.facebook.com/derekwestracing
https://instagram.com/derekwest20/