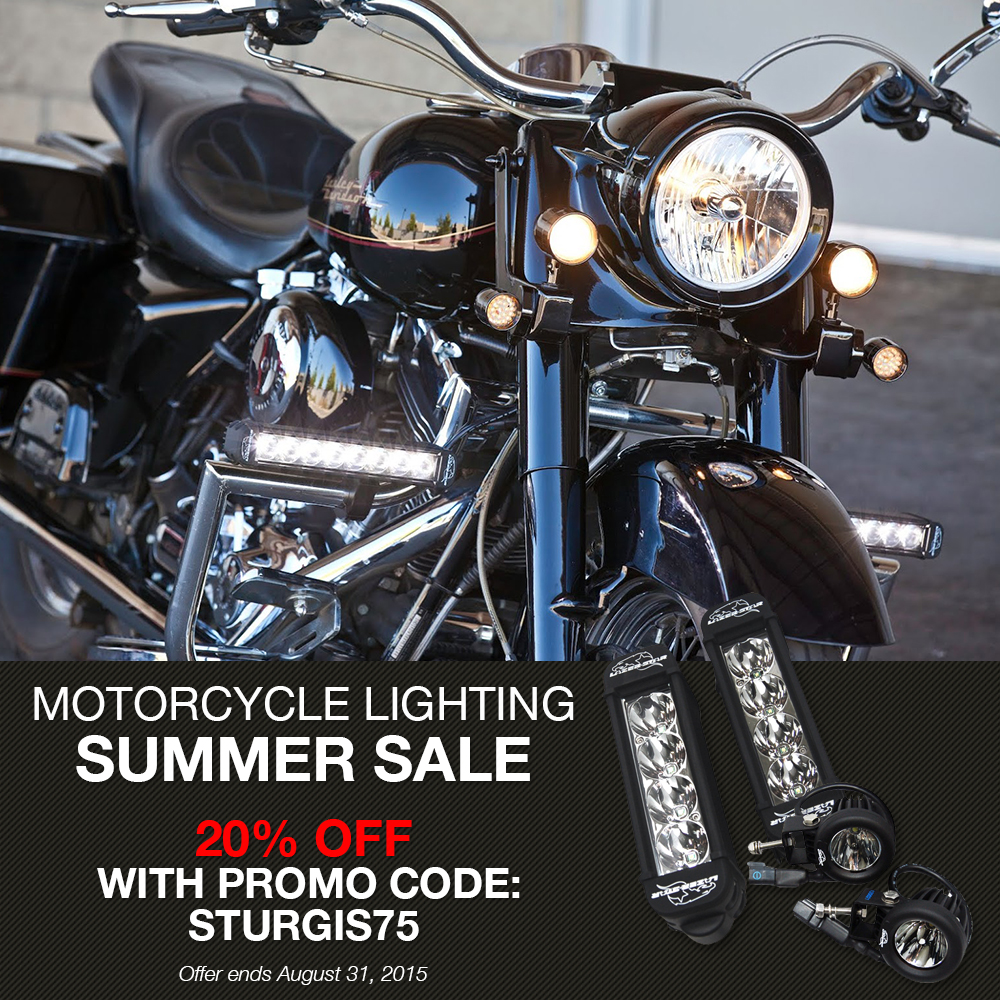 SEASONAL SPECIAL ON MOTORCYCLE LIGHTING
All OEM headlights are NOT created equal. Some are better than others, but all of them have their limits. Whether you're making a cross-country trek to Sturgis for the 75th anniversary, or just taking some weekend rides, lighting and visibility is essential to making your ride safe and enjoyable.

Lazer Star Lights offers several options for motorcycle driving lights, including LED kits, and all mount easily to your motorcycle's engine bars or forks. Improve your field of vision while riding at night or in dark, stormy conditions, and make sure you can see the road ahead at all times. These additional lights will also help make you more visible to other motorists. Spot or flood, halogen or LED, Lazer Star has what you need to see and be seen, and stay safe on the road.
Now through August 31, 2015, use promo code STURGIS75 to save 20% on select motorcycle lights, kits and accessories!