Lazer Star Lights has just expanded their race program to include Lucas Oil Off Road Pro 4 driver Corry Weller. Along with Funco Motorsports drivers Garrett and Chad George, Weller Racing will be representing Lazer Star for the rest of the 2014 Lucas Oil season.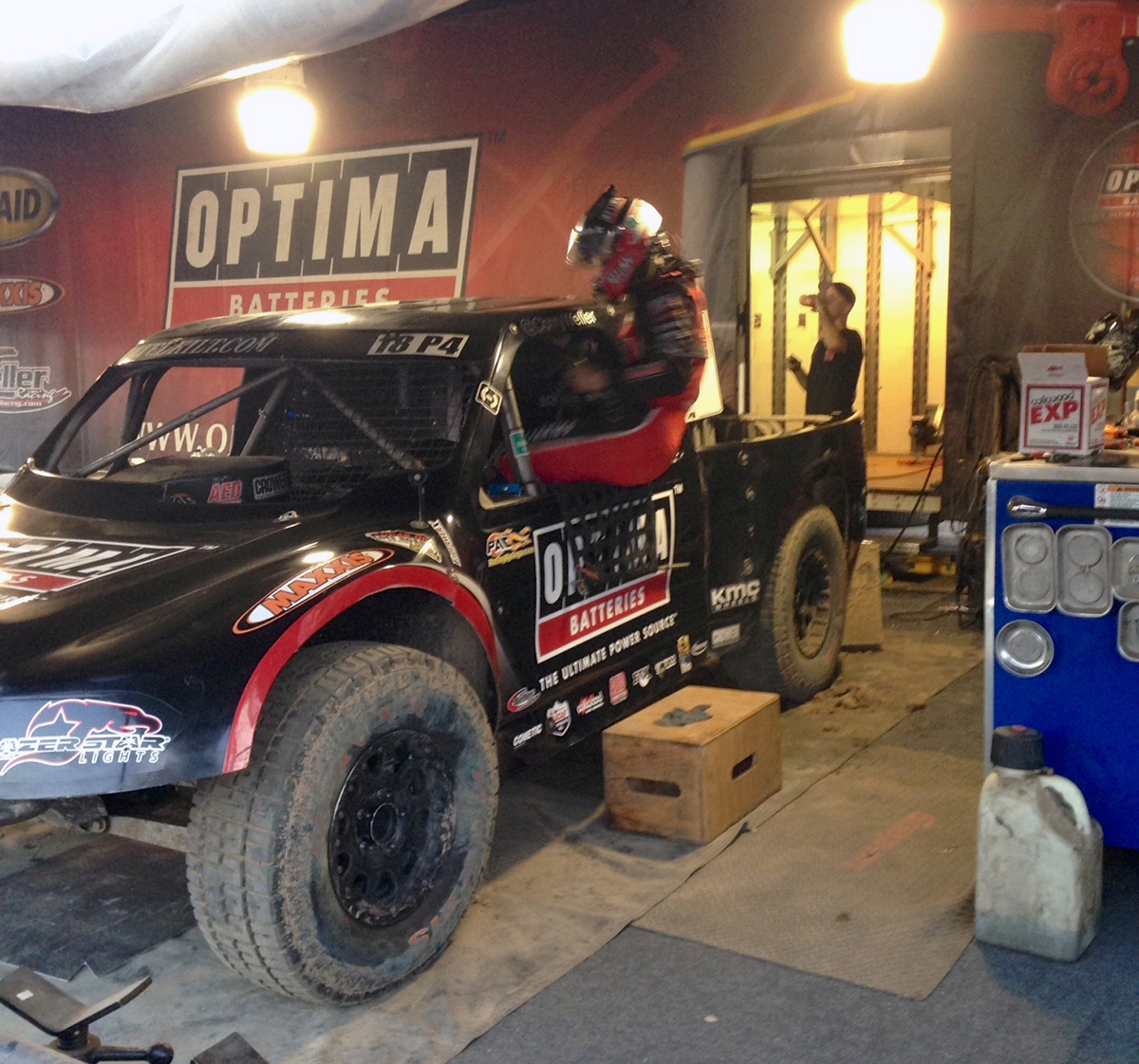 Weller Racing
With an origin story like so many in the motorsports industry, Weller Racing started from humble beginnings in Jason Weller's garage in 2006. The company has quickly grown and is now produces some of the best SXS race motors in the business. Of course, building race motors for a living means racing is a must, and the Weller family lives up to the company name. Jason and his wife Corry pioneered the Weller Racing SR1 spec class in the Lucas Oil Off Road Southern California Regional, and Corry piloted their flagship SXS to victory in the latest race. Corry's main racing venture is the Pro 4 class in the Lucas Oil Off Road Racing Series, and her No. 18 truck now proudly dons a Lazer Star Lights setup. Learn more about Weller Racing at www.WellerRacing.com and www.CorryWeller.com. Follow them on Facebook at www.facebook.com/wellerracingllc and www.facebook.com/corryweller18.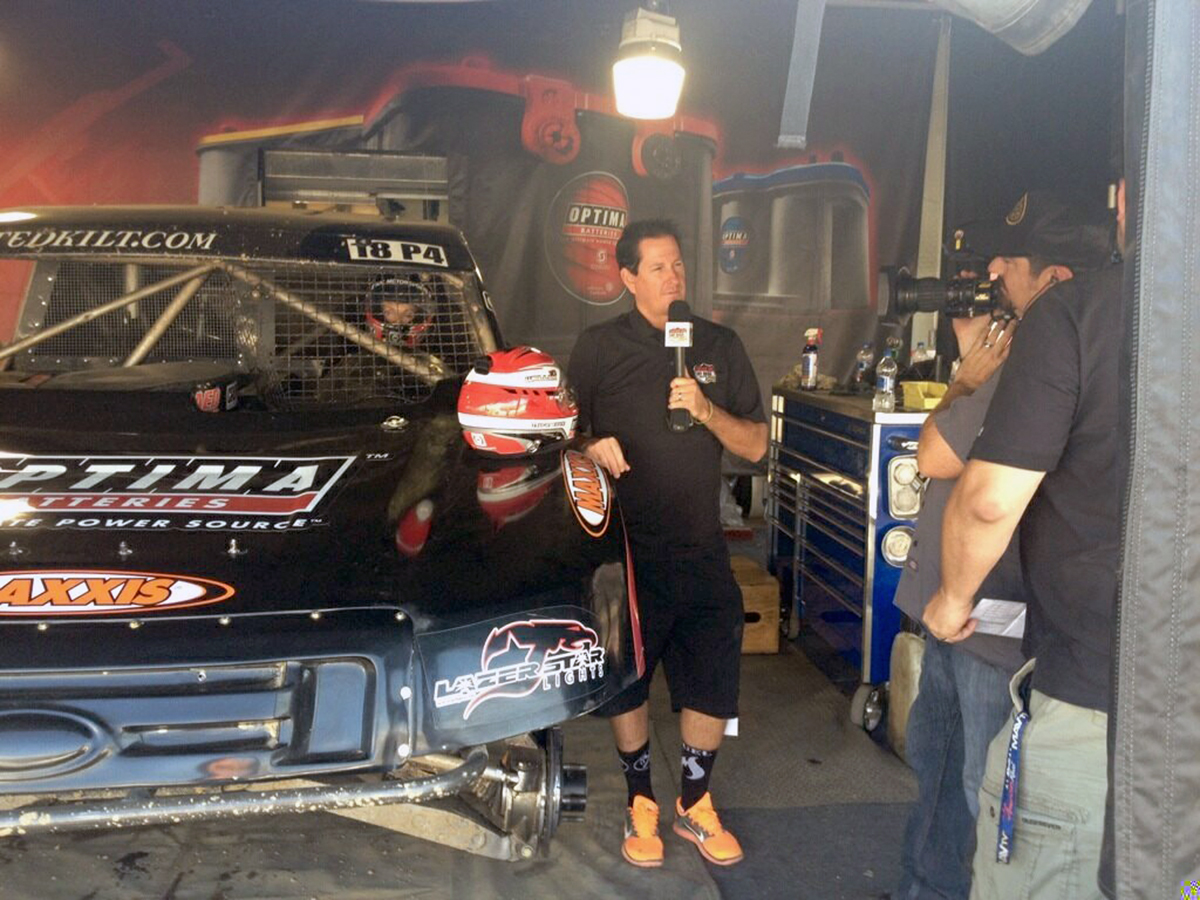 Funco Motorsports
Funco Motorsports has enjoyed a longstanding relationship with Lazer Star Lights, and after years of installing lights on their builds the relationship has evolved into a professional sponsorship. One of Southern California's most popular sand rail shops, the "Fun Company" have built a company and a lifestyle around sand cars. Based in Rialto, CA, the George family has owned and operated Funco for more than 40 years, and the next generation of racers has emerged in cousins Garrett and Chad. Both are racing the Lucas Oil Pro Buggy class this year, and both are doing extremely well - Chad leads the points standings in his No. 42 buggy, while Garrett is close behind in second in the No. 71 rig. Learn more about Funco at www.FuncoMotorsports.com and follow them on Facebook atwww.facebook.com/pages/Funco/294420773952646.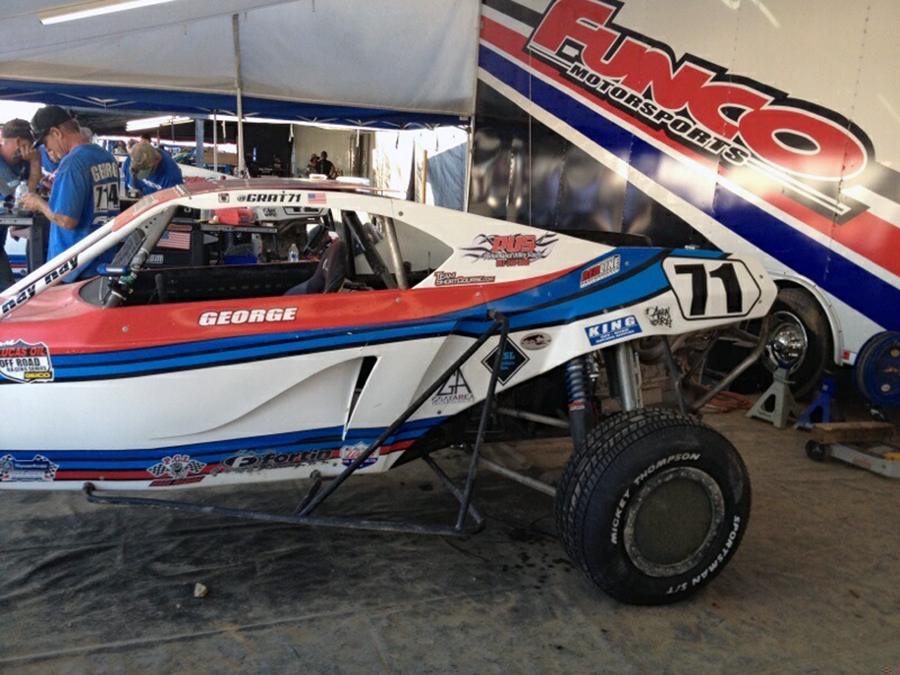 Round 9 & 10 at Glen Helen Raceway | August 1-2, 2014
Lazer Star Lights traveled out to Glen Helen Raceway this past weekend for the 9th and 10th Rounds of the Lucas Oil Off Road Championship. The Lazer Star crew supported Weller Racing and Funco Motorsports in the pits throughout the weekend.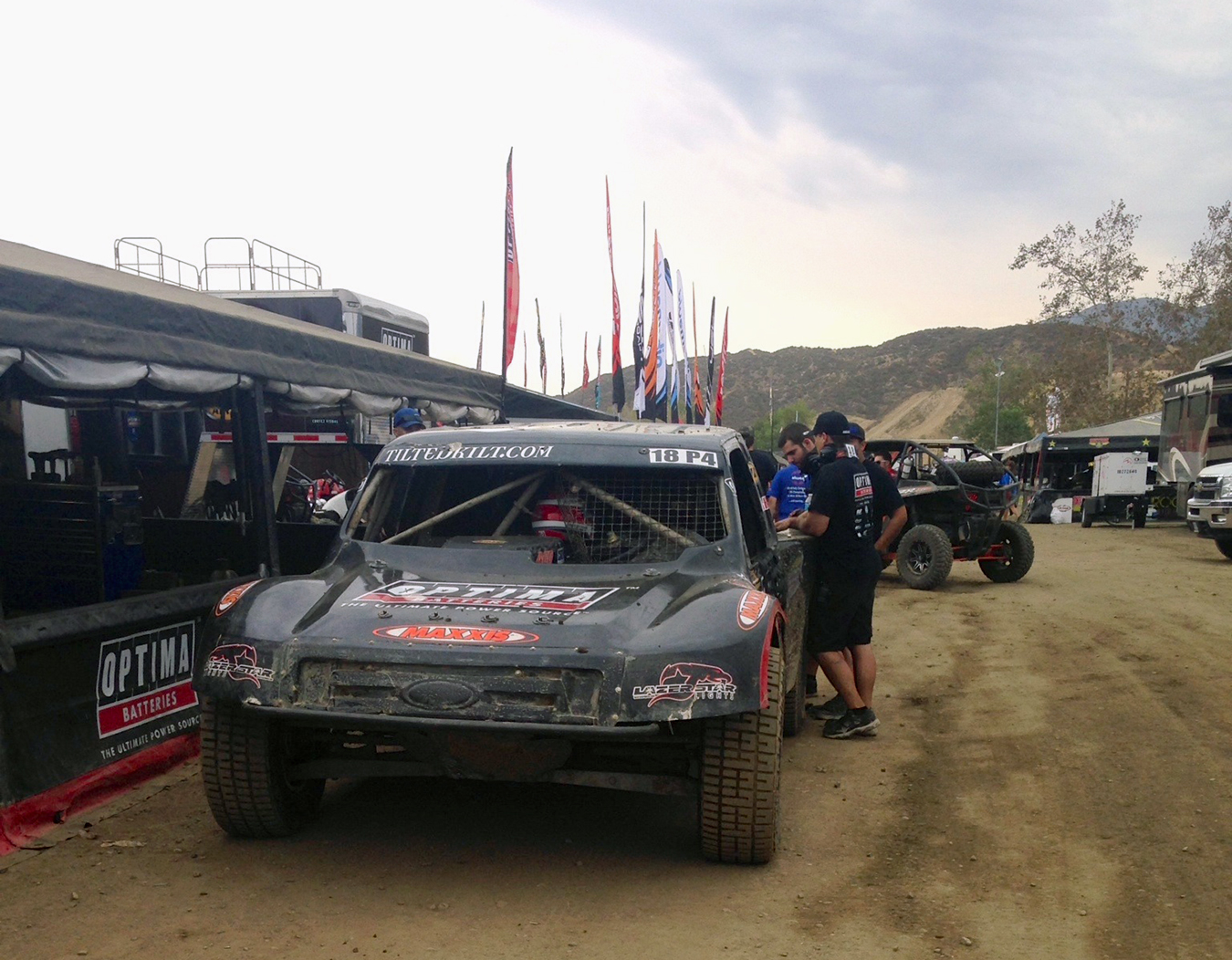 Seeing race action for the first time since joining the Lazer Star Lights race program, Corry Weller got off to a bumpy start in Friday's Pro 4 main event. Weller was putting in solid laps before rolling her truck on the lap 12, ending her night early. Bruised ribs didn't stop her from competing the next day, however. Fighting through the pain, Corry got back on the track and once again fell victim to misfortune, this time dropping out mid-race due to a mechanical issue. Weller will be back in action in a few weeks in Sparks, NV, and will return to Glen Helen on September 6th for Round 6 of the Lucas Oil Off Road Southern California Regional in the SR1 class.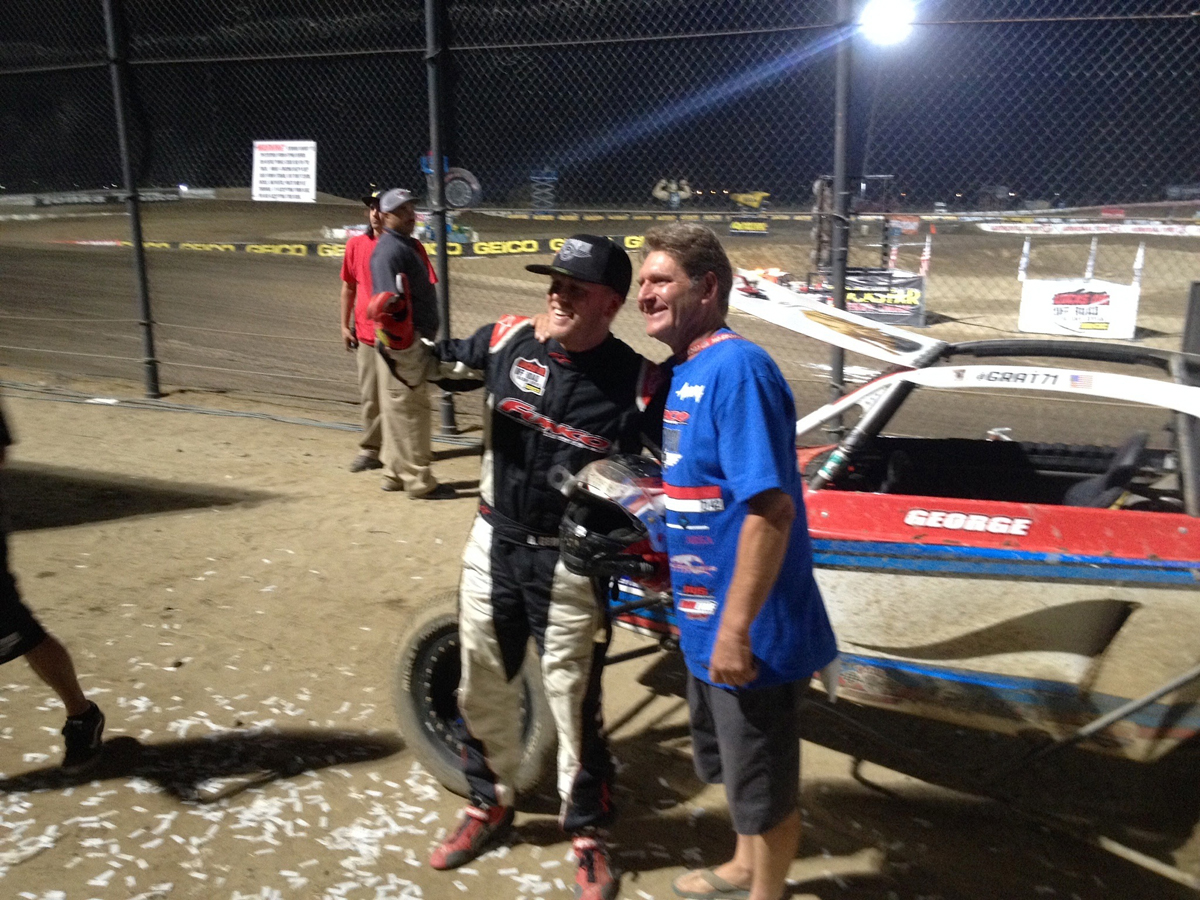 Funco Motorsports enjoyed a very successful race weekend in the Pro Buggy class. In Friday night's action, Garrett George emerged from the 14 lap scramble at the front of the pack, marking Garrett's second Pro Buggy win of the season. Chad joined his cousin on the podium with a 3rd place finish, giving Funco a pair of top finishes to celebrate. On Saturday it was Chad who led the way for Funco, notching his second podium in as many days with a 2nd place finish. Garrett followed in 5th. Chad is currently leading the Pro Buggy competition in the championship points race by a good margin, touting four race wins while making the podium in each race. Garrett sits in second in the points chase.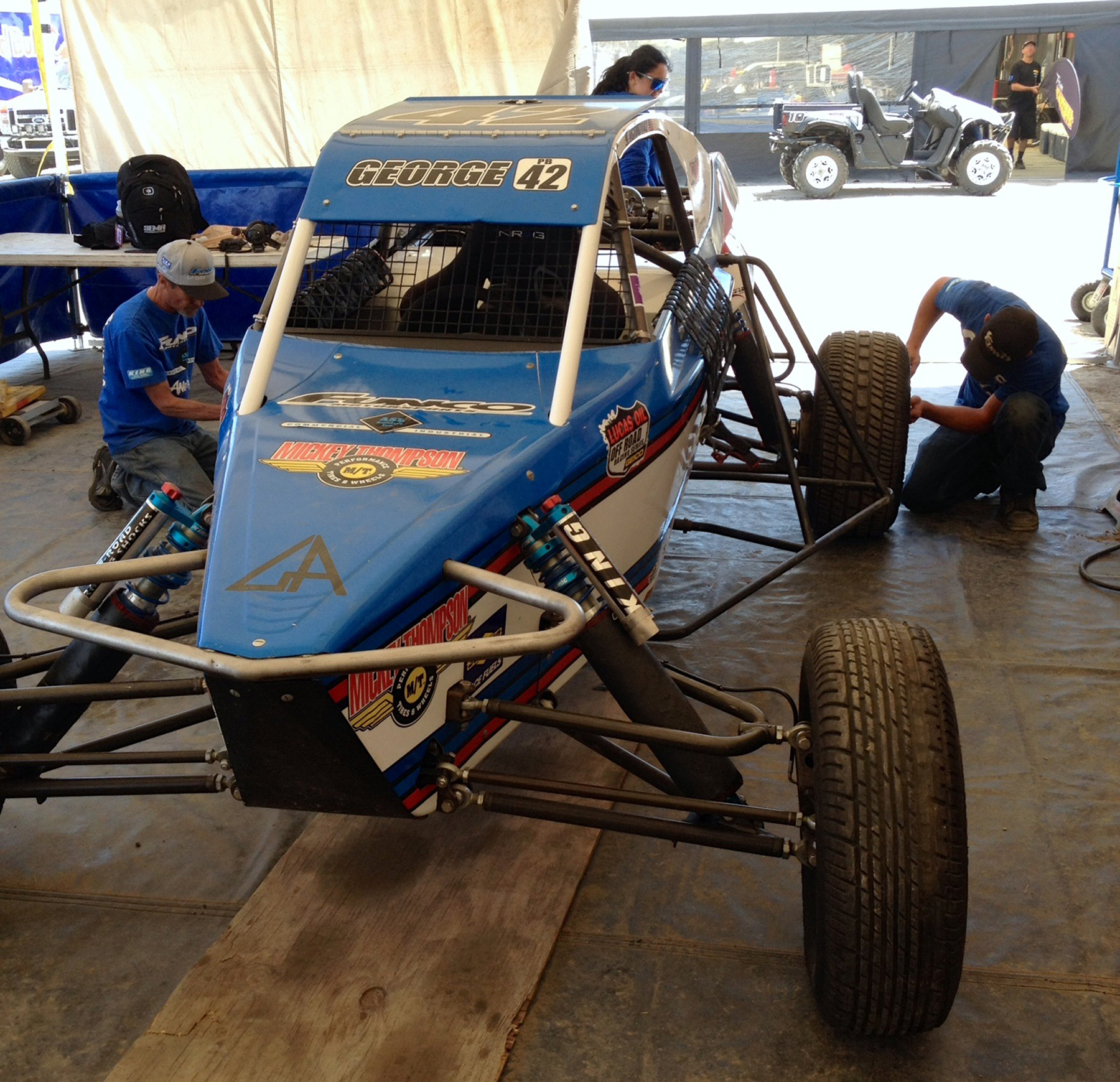 The Lucas Oil Off Road Racing Series next heads to the Wild West Motorsports Park in Sparks, NV, August 22-23. Catch Lucas Oil Off Road Racing every Sunday on CBS Sports Network and MAVTV;click here for air times. Learn more about Lazer Star Lights products and racing efforts at LazerStarLights.com. Find Lazer Star on Facebook, subscribe to their YouTube channel, and follow @LazerStarLights on Twitter and Instagram for more updates and special offers.