The Lazer Star Lights supported race teams of Derek and Jason Murray and Matt Lovell headed down to Ensenada, Mexico last weekend to compete in the legendary SCORE Tecate Baja 500. Lovell has faced many challenges this year being forced out of several races, while the Murrays have managed to make a run at the SCORE UTV Class title.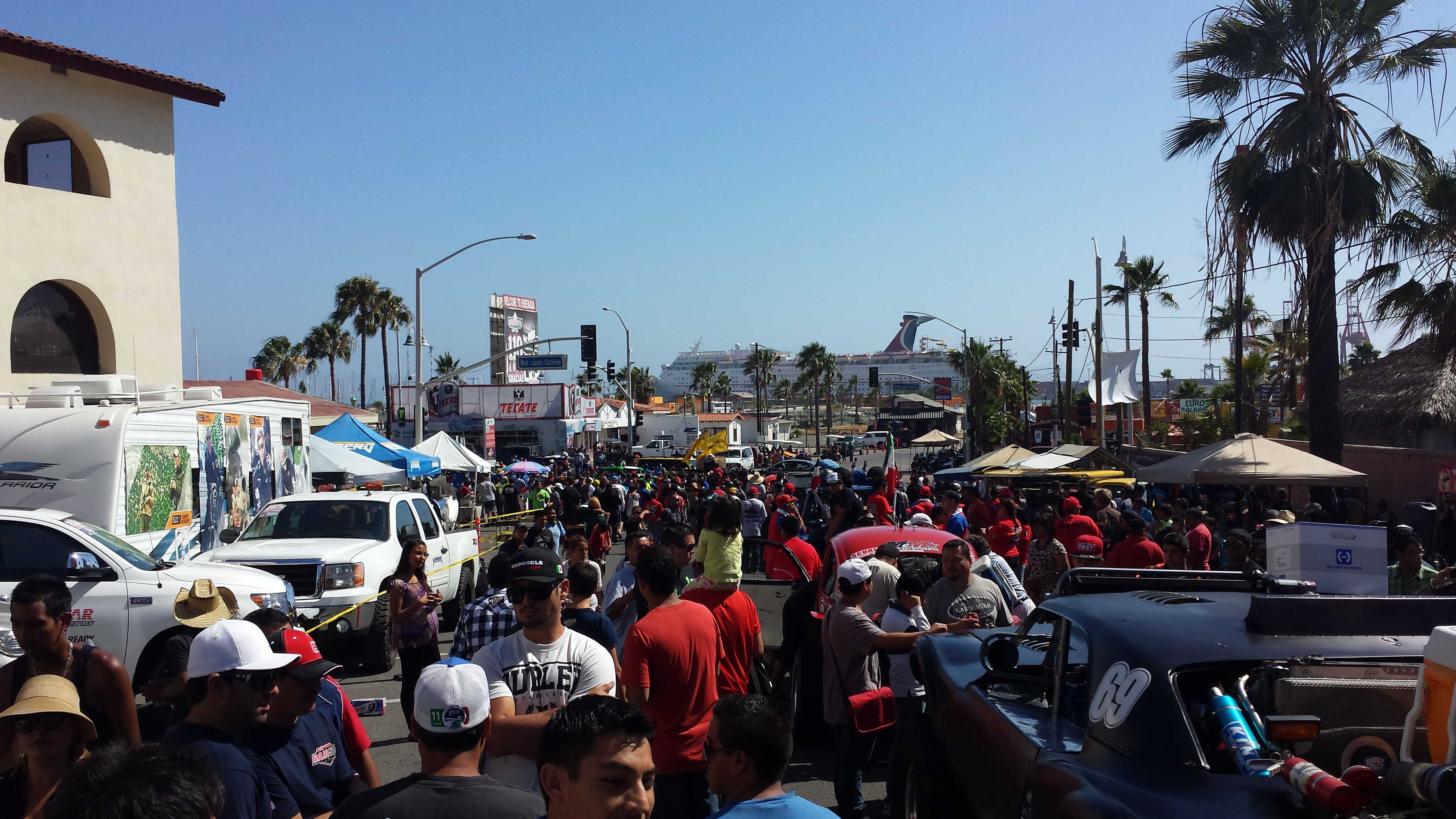 Lazer Star Lights / Matt Lovell Racing #724
Matt Lovell and co-driver Joe started toward the front of the 7 class in their Lazer Star Lights / Matt Lovell Racing mid-size trophy truck and got off to a promising start. "The truck was running great and we were able to hit some good speeds," Lovell said after the race. "Then about ten miles in we hit a water crossing and it must have arced the fuel pump, because we lost power and were dumping smoke." Lovell was forced pull over to look for the source of the problem. After a thorough check and a replacement fuel pump, the truck was up and running in good form once again.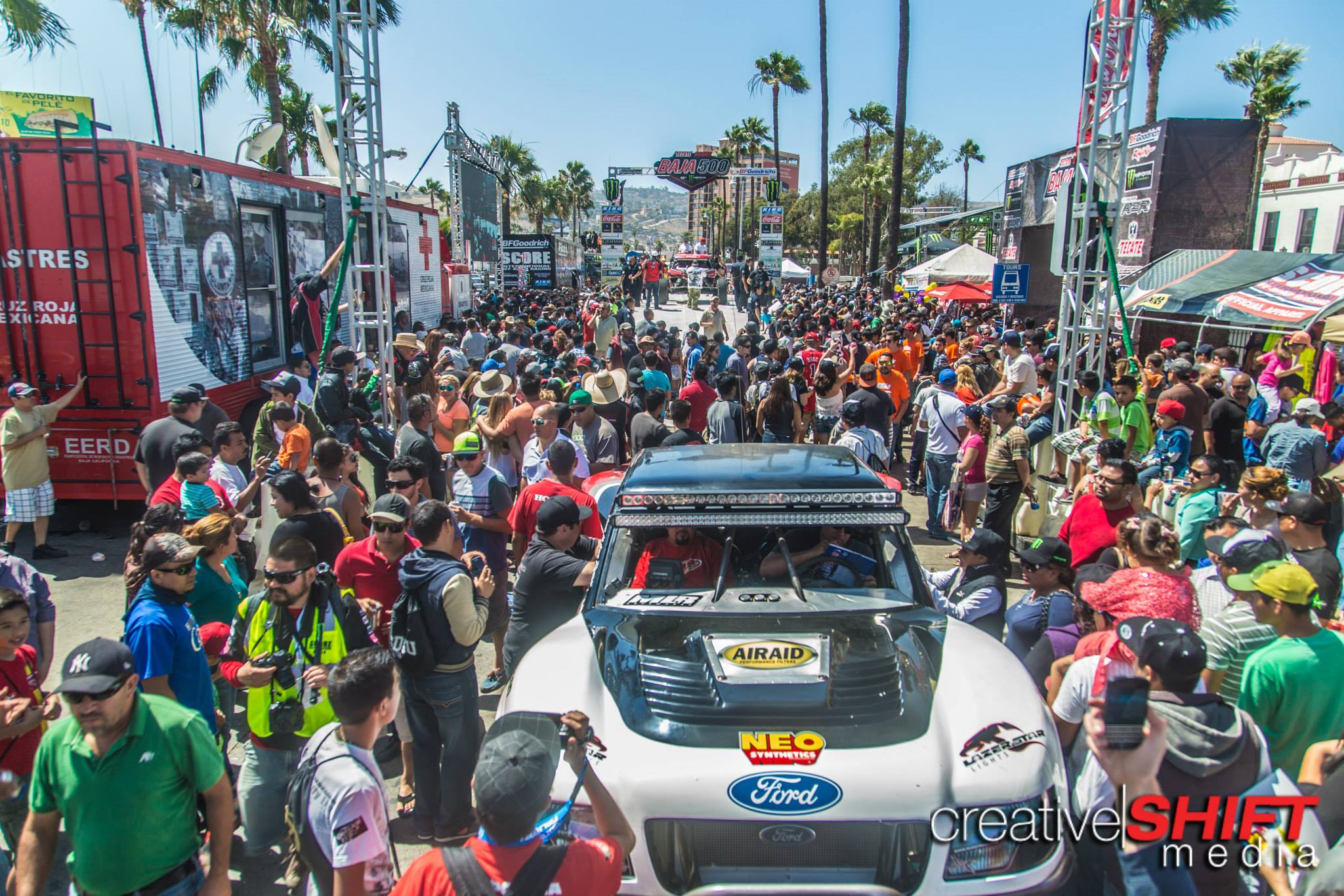 A half hour delay at any point in the race is troublesome, but a delay just miles from the starting line meant that Lovell was passed by dozens of vehicles as they worked under the hood. Lovell was able to make up some ground and pass some of the slower vehicles, but severe bottlenecks meant more lost time. After getting towed out of a silt bed, the #724 truck lost a brake line. Of course this came right before a technical section of the course that ran through the mountains. Thirty miles of downshifting and engine braking later they were out of the mountains and on their way to Checkpoint 2. Upon arrival, Matt and Joe were told by SCORE officials that they had missed the cut-off by eight minutes. Dozens of cars that had been held up at bottlenecks were not allowed to continue, so unfortunately the race ended there for Matt and the Lazer Star Lights / MLR truck.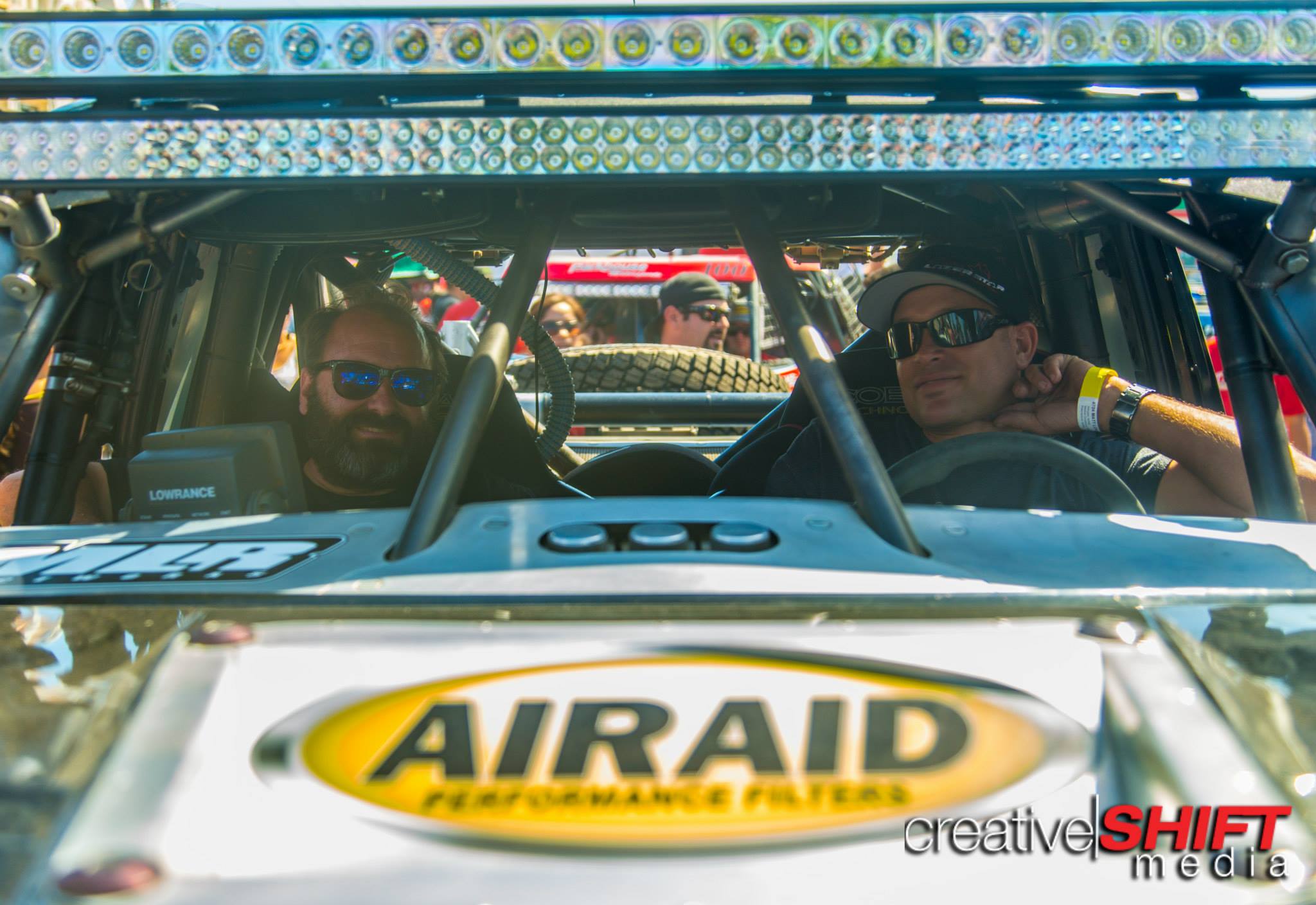 A run of bad luck like this would dampen the spirits of any professional racer, but Matt is grateful to be where he is. His outlook is positive and he looks forward to preparing for the BITD Vegas to Reno in August. "To put in that much time and preparation and not be allowed to finish the race was frustrating," Lovell said. "But we've got a lot of time to prep for Vegas to Reno, so we're going to put our heads down and give it all we got. On the bright side, one of our chase vehicles broke down on the drive back to California, so I got to drive the race truck for about 80 miles up the highway."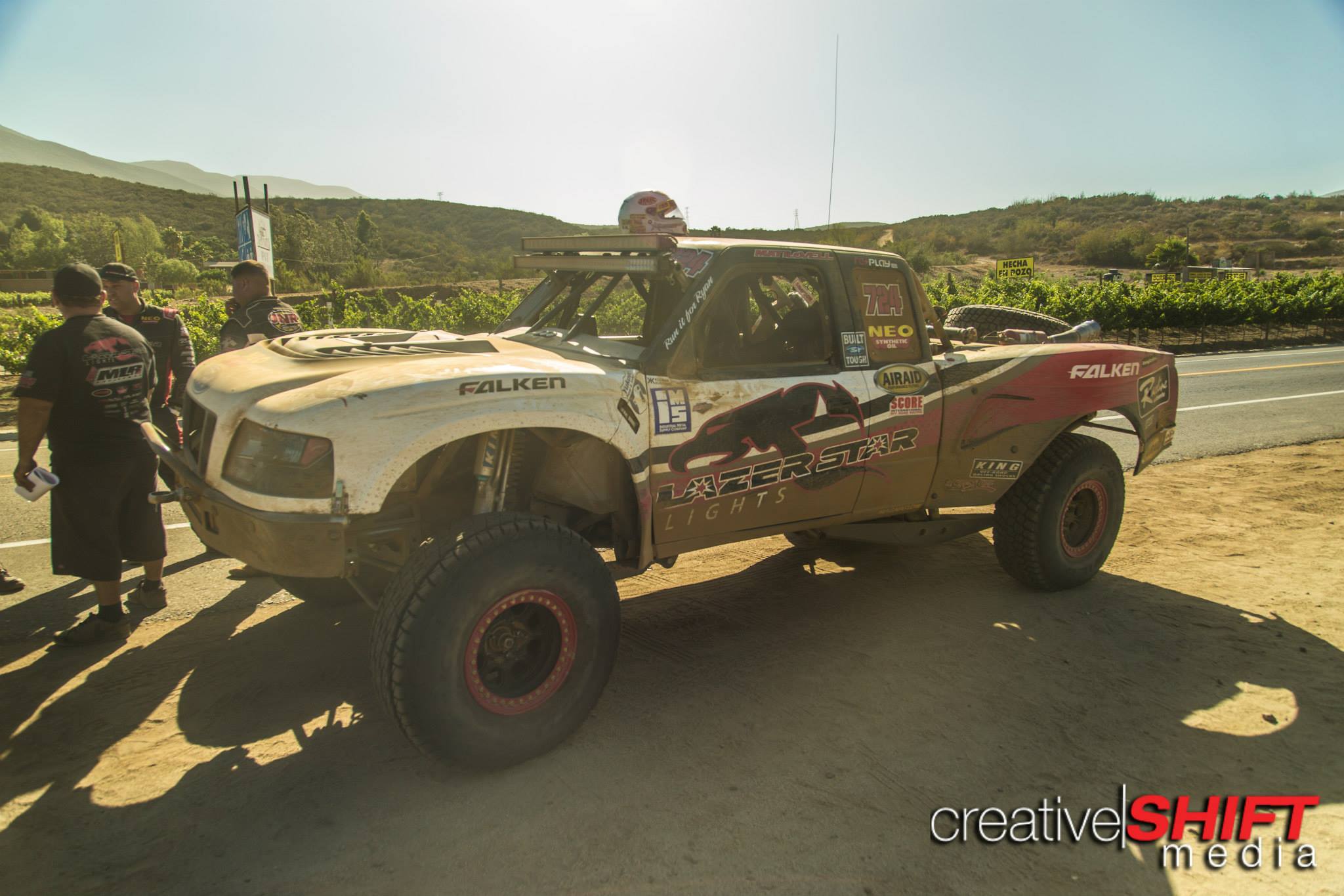 Team Murray Racing #1917
Team Murray came into the Baja 500 tied for the points lead in the SCORE UTV class, but all eyes were on Jason Murray as he made his return to racing. For the first time since sustaining a hand injury at King of the Hammers in February, Jason sat behind the wheel of the #1917 Can-Am Maverick and pulled up to the starting line. Along with co-driver Monte Aldrich, Jason got off to a pretty good start, and despite running into a couple of bottlenecks in the first leg managed to work his way up to second place by the time they rolled into the pit at mile 80. The Can-Am was running strong and without issues, and by the time Jason and Monte hit the second pit at mile 170 had settled into 5th place.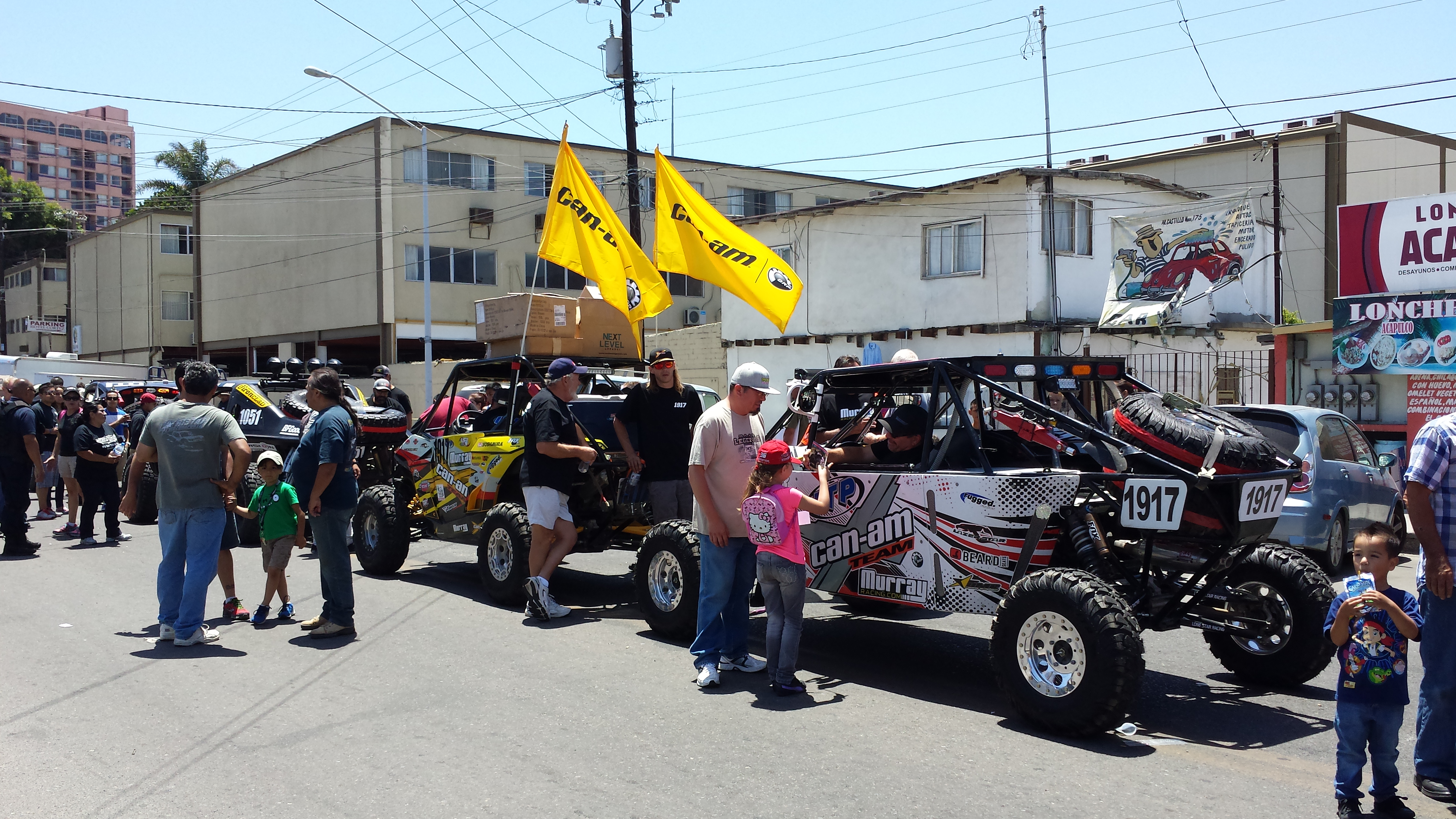 "Jason did a great job, had a little bit of pain and swelling but toughed it out and kept his focus," Derek Murray said after the race. "He's happy to be back, that's for sure, so we'll just make sure he continues his rehab work gets ready for Vegas to Reno." Derek and co-driver Steve Amarine took over at the second pit at mile 170, and after moving up and positioning themselves to pass into 3rd place came upon another bottleneck. At one point a truck had gotten stuck with no options to pass, so they were forced to wait an hour and half before the truck made it out.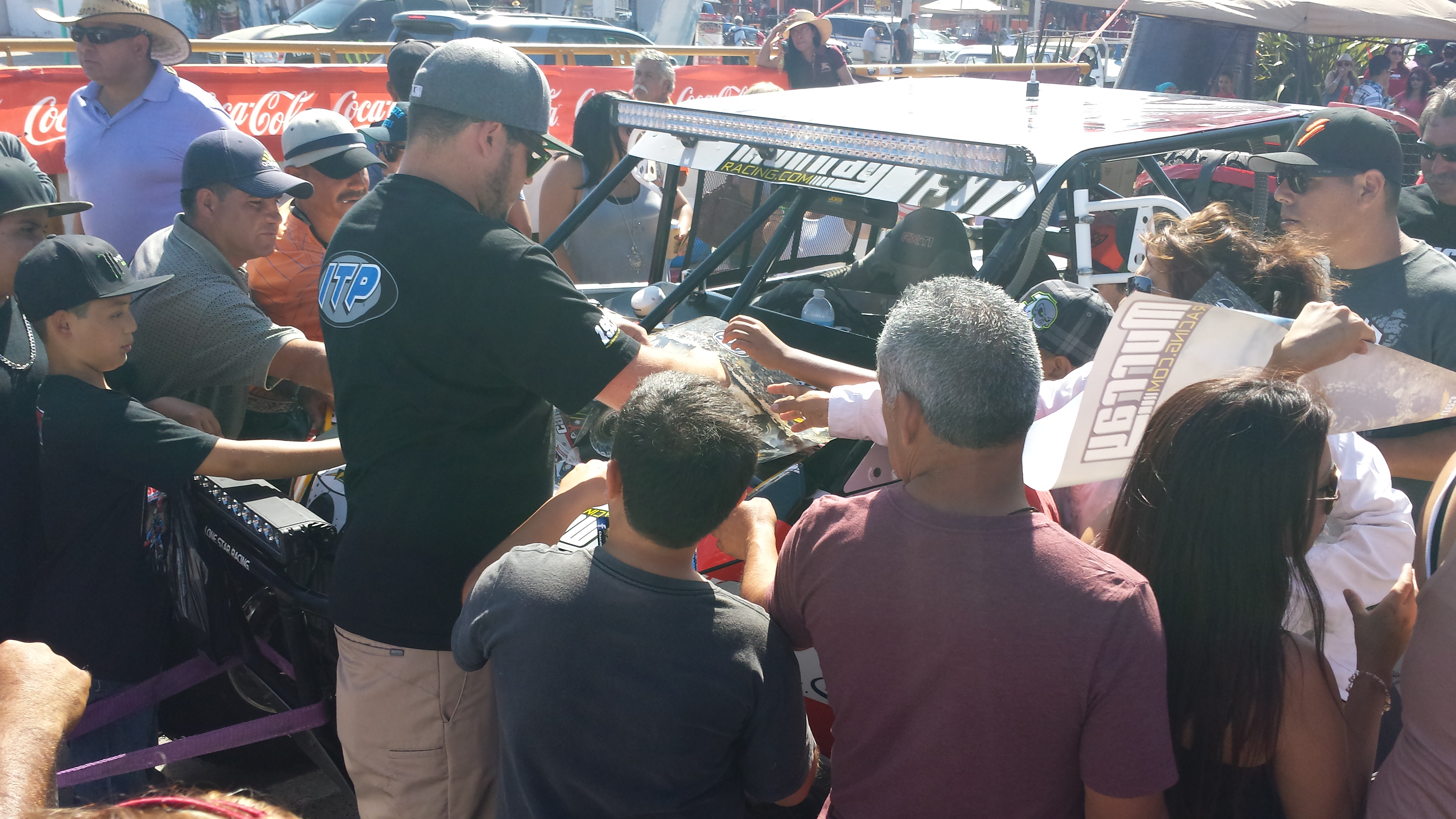 Derek was making up ground when they approached yet another logjam, and after attempting an alternate route tipped over on a drop-off. They eventually got the UTV flipped and took off, but after losing fluids in the tip-over had to run a long stretch of the race basically dry. Team Murray crossed the finish line in 7th place at about 4:00am, about 16 hours after they had started the race. "Our Lazer Star Lights were incredible," Derek remarked. "We ran a 50" LED bar up on the roof and a 20" LED bar on the bumper, and we had better visibility at night than we did during the day. It makes a huge difference in our confidence and gives us an edge over the competition when we can push as hard as we can at night."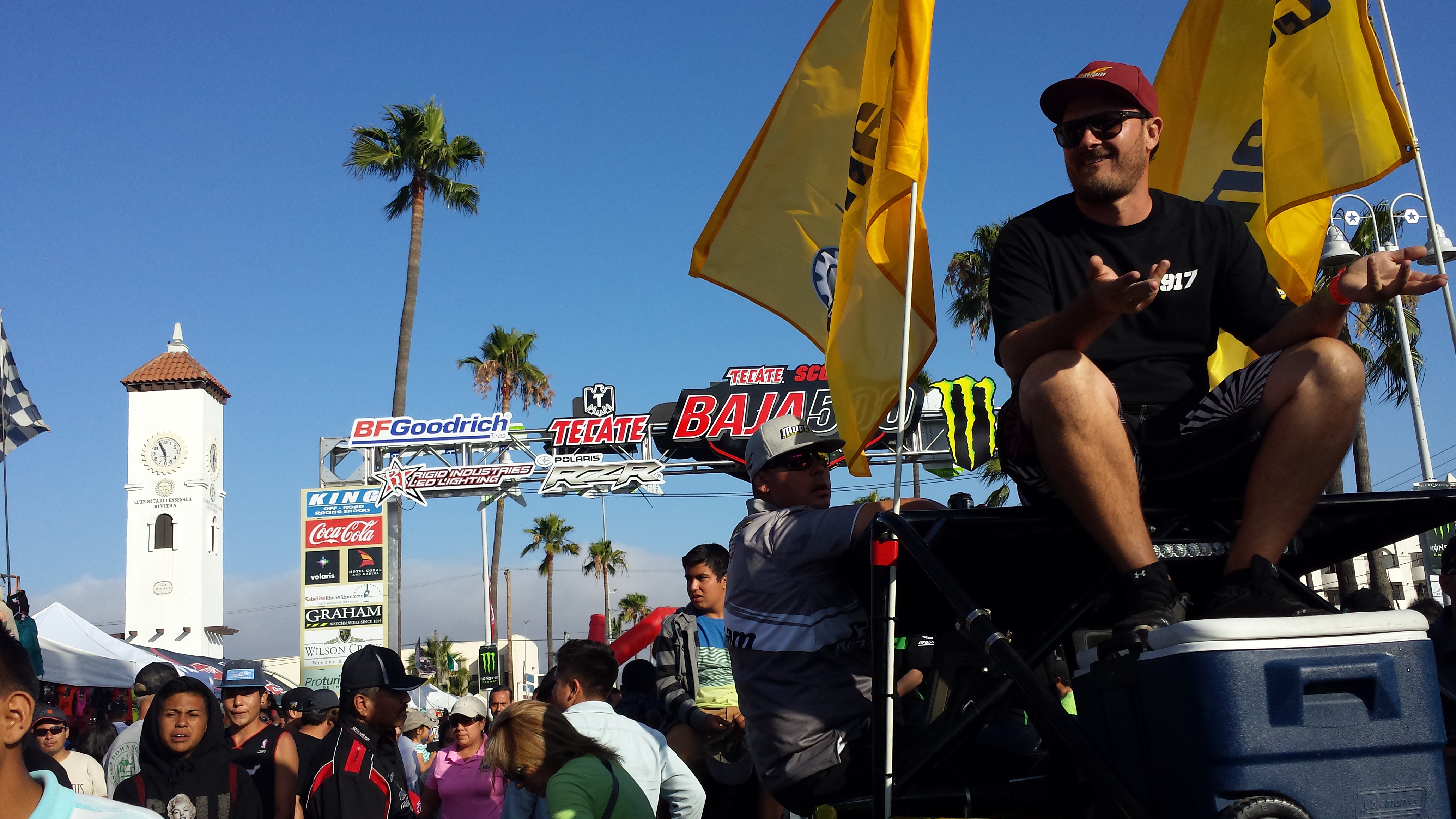 The 7th place finish dropped them back to 2nd place in the season standings. Two more races remain to capture the 2014 SCORE UTV Class Championship: the Desert Challenge (September 25-28) and the Baja 1000 (November 12-16). In the meantime, Derek, Jason and the Team Murray crew will regroup and prepare for the BITD Vegas to Reno in August.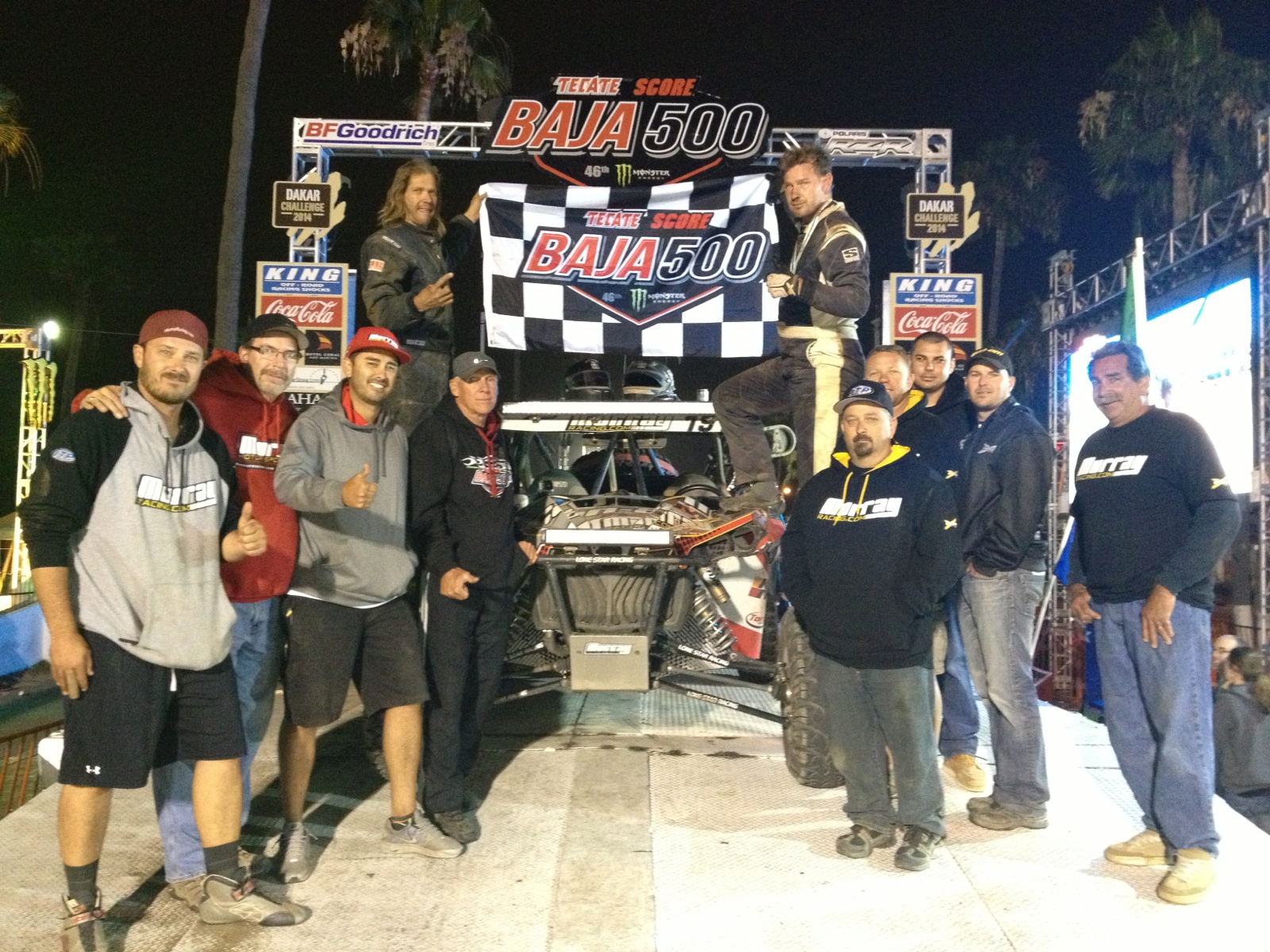 Learn more about Lazer Star Lights racers and the products they use at LazerStarLights.com. Get more racing and product updates by signing up for The Illuminator monthly newsletter, and follow us on Facebook, Twitter and Instagram. Note: Matt Lovell Racing photos provided by Creative Shift Media.