Last weekend, the Lazer Star Lights crew packed up and headed out to the Best in the Desert Silver State 300. Alongside them were three of their sponsored drivers, Murray Racing, Bryan Buckhannon and Matt Lovell Racing. Each team has been moving from race to race, proving their dedication and love of the sport along the way. Murray Racing Prior to this race, the Murray Racing team made a last minute decision to race the Imperial Valley 250. This choice was made knowing that they would be unable to pre-run the course, which would cause many competitors to skip the grueling race. However, Derek and Jason took their Can-Am Maverick by the wheel and showed that dirt who was boss. Through the dust and carnage of the race, the brothers navigated themselves all the way to the front line from the back of the pack, pulling out a first place finish.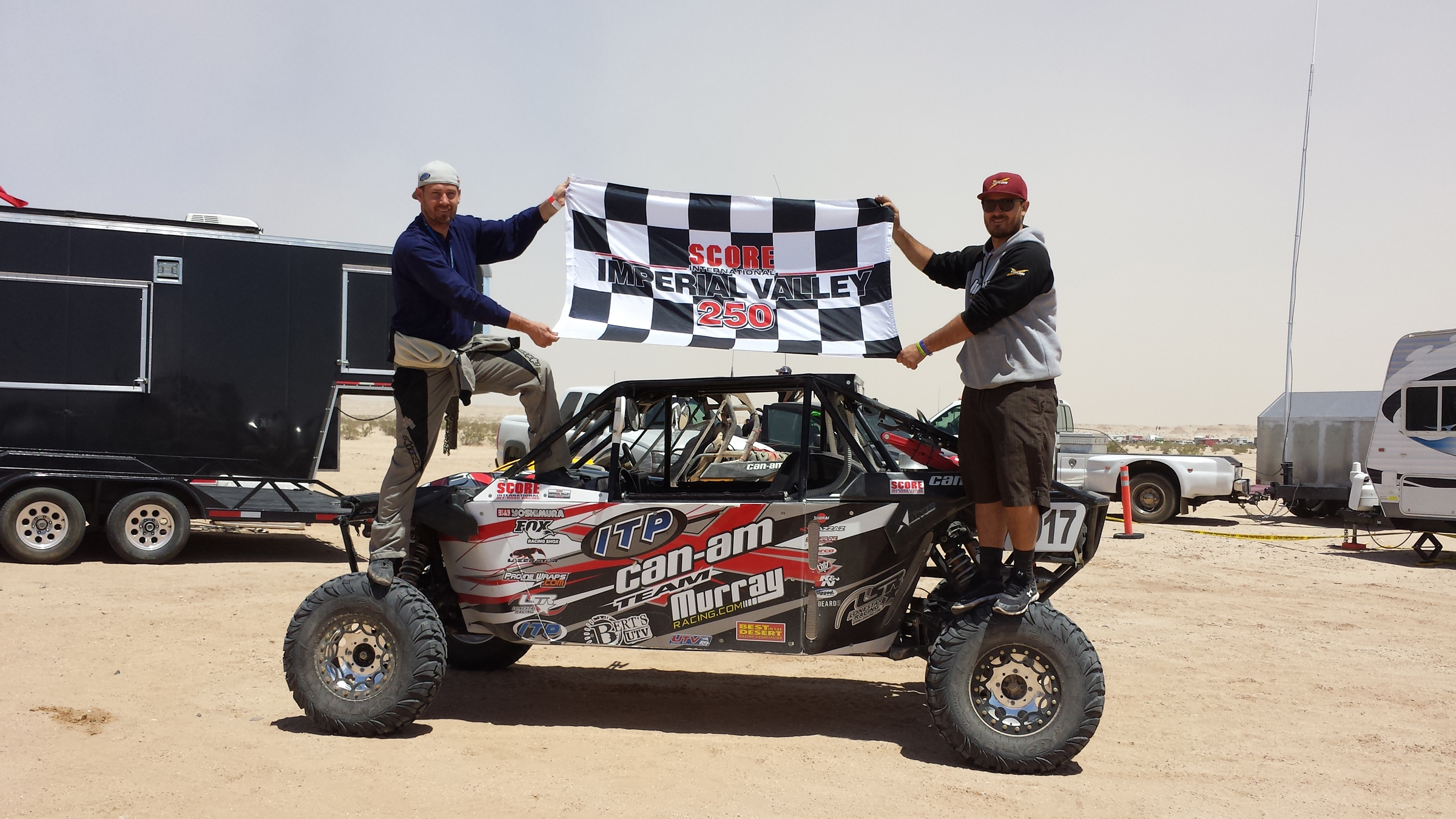 Murray Racing headed to Silver State fresh off a win at the Imperial Valley 250. With the stamina from the previous race behind them, the Murray Racing team charged hard into the SS 300. Derek and co-driver Steve Amarine were running strong in second place for their first 180 miles when they came upon a downed biker. As every good racer would, they stopped to help a racer in need. This act of kindness would drop them back to third place and it was back on the throttle. Soon, they began experiencing electrical issues which caused them to stall and fall back into the group.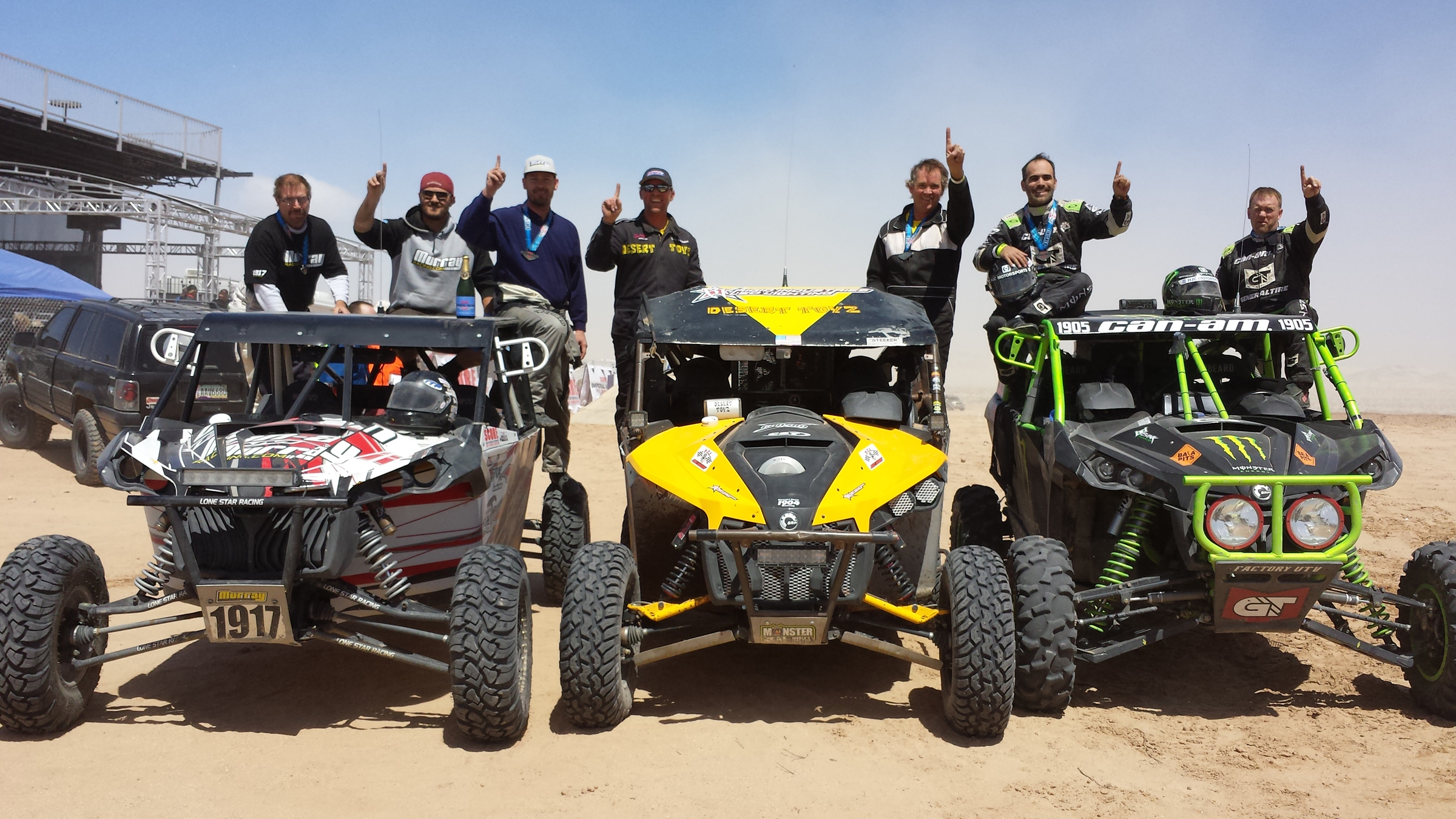 Though Team Murray's Best in the Desert campaign has been met with challenges, they are currently tied for 1st in the SCORE UTV ranks. This race, as many desert races tend to be, was incredibly dusty which made it hard for drivers to see their way around. Their UTV was equipped with Lazer Star lower running lights and they were a necessity in order to cut some of the dust and allow them to drive a bit faster seeing through dirty haze. Some more complications arose when a tire went flat, and some unsettled dust may have gotten the best of them when a rock was hit and caused them to bend a rim. Like walking on a broken leg, this rim caused some complications with their suspension which led to them limping to a pit for some mechanical assistance. This cost them time and a few more positions. Although Murray Racing did not cross the line in the first place that they had been hoping for, they finished the race and now have a fire burning inside of them to tear it up at their next race, the Baja 500. Bryan Buckhannon Multi-time GNCC utility ATV champion Bryan Buckhannon recently began his foray into the world of UTV racing, and after jumping into the BITD scene at the Mint 400 earlier this year packed up the Can-Am Maverick and headed out to the Silver State 300. Buckhannon is a seriously talented racer, no matter what the vehicle, but unfortunately his day was cut short when his CV joint succumbed to rock damage. Buckhannon and his crew will prepare for the BITD Vegas to Reno race to earn more precious BITD points.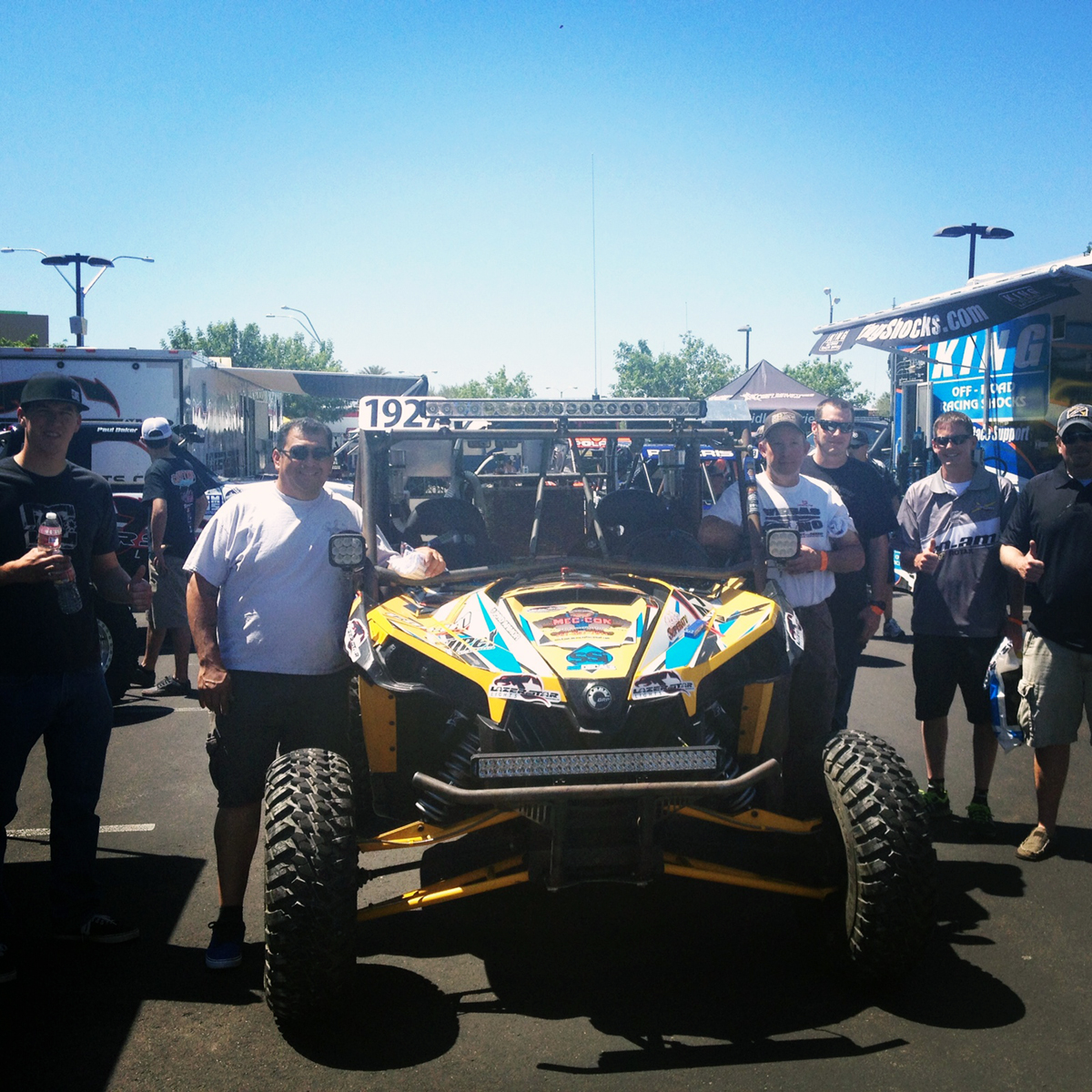 Bryan Buckhannon brings his years of professional ATV success to the BITD world. Matt Lovell Racing Matt Lovell and his team have been working hard toward making their name one to be known. Not only have they been attending races, but behind the scenes they have been building a new truck. Although it isnt quite finished yet, word is that the suspension is in and the motor is currently being built.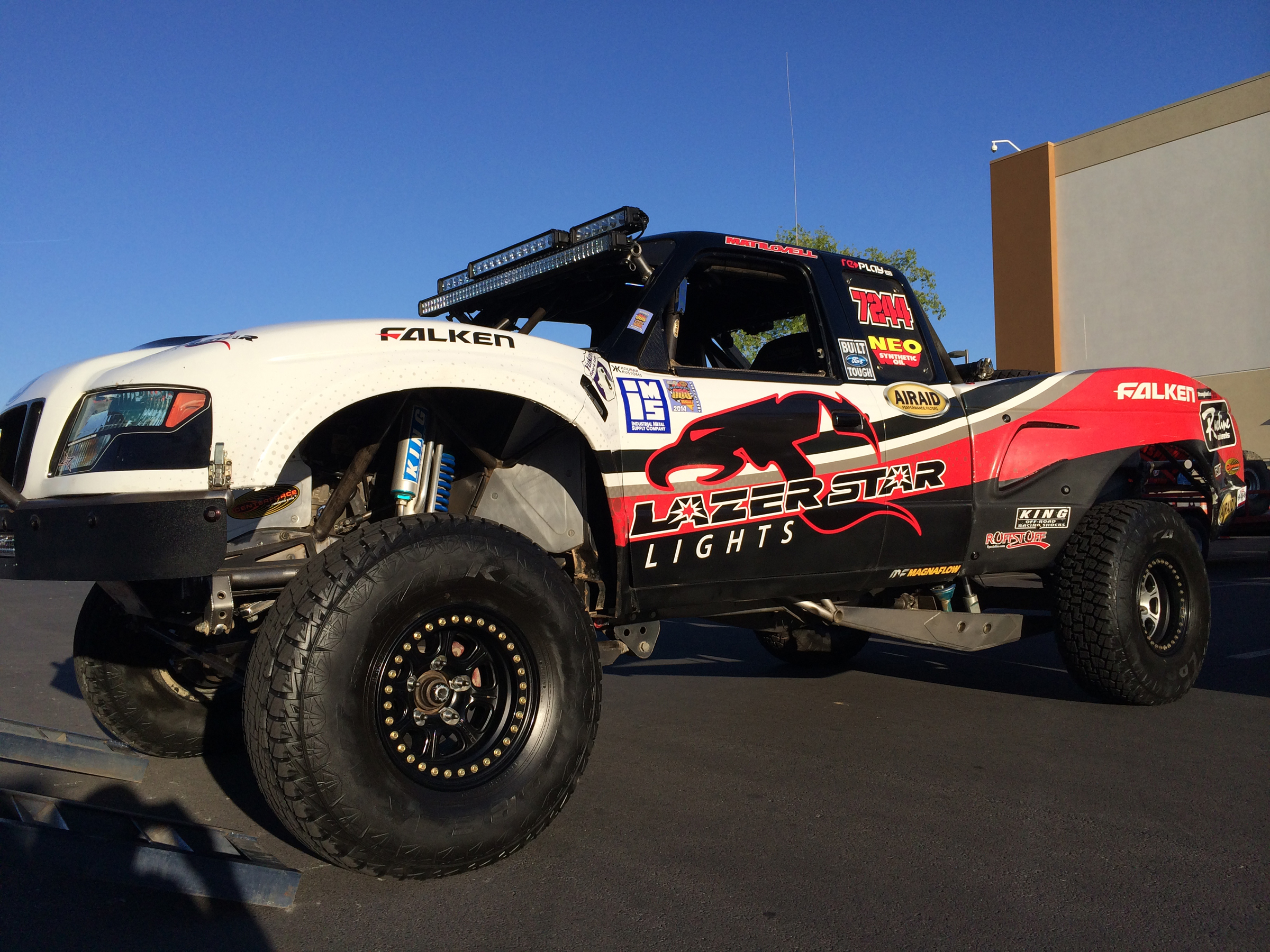 The Lazer Star Lights / Matt Lovell Racing #7244 truck before the Silver State 300. At the start of the race, Matt and his co-driver held a tenth place position. After a short 50 miles, they had already passed five of their competitors and made it up to fifth place. Lovell noted that he had been driving this race much faster than past courses. Things had been looking up as he sped his way up to elevations of 7500 feet. Along this 3500 foot climb, the truck and driver experienced what an exotic course it was as they drove through the mountains and passed through several water crossings.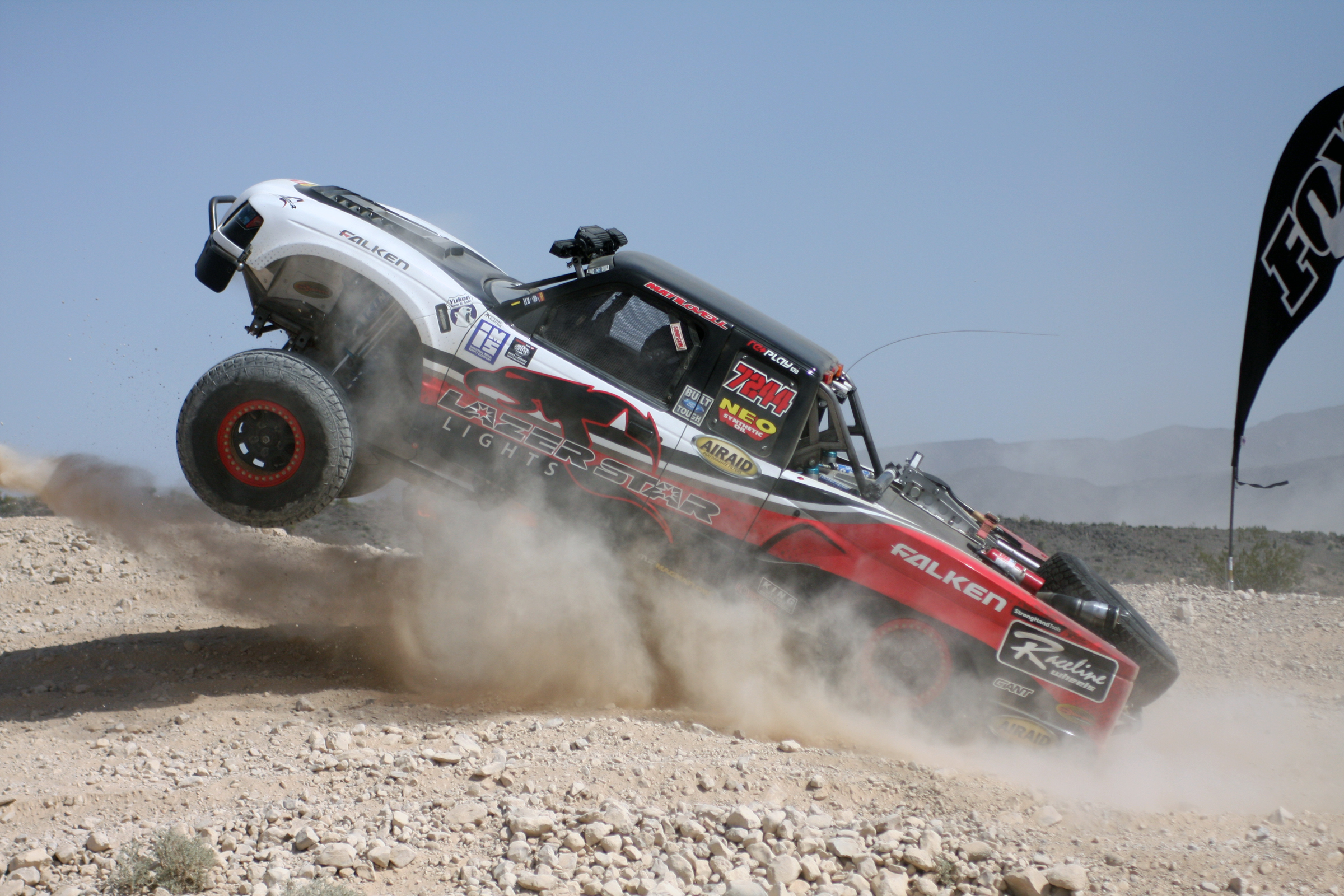 Matt Lovell's truck takes flight on the Silver State course. An unfortunate obstacle had drivers spinning their wheels, trying to get free from the grips of a nasty silt bed. Many could not get free and required assistance from BITD tow vehicles to release them from their sandy frustrations. This cost the MLR team an hour before they were back on course. After all that the dirty desert served them, the Matt Lovell Racing team crossed the line with a seventh in their class.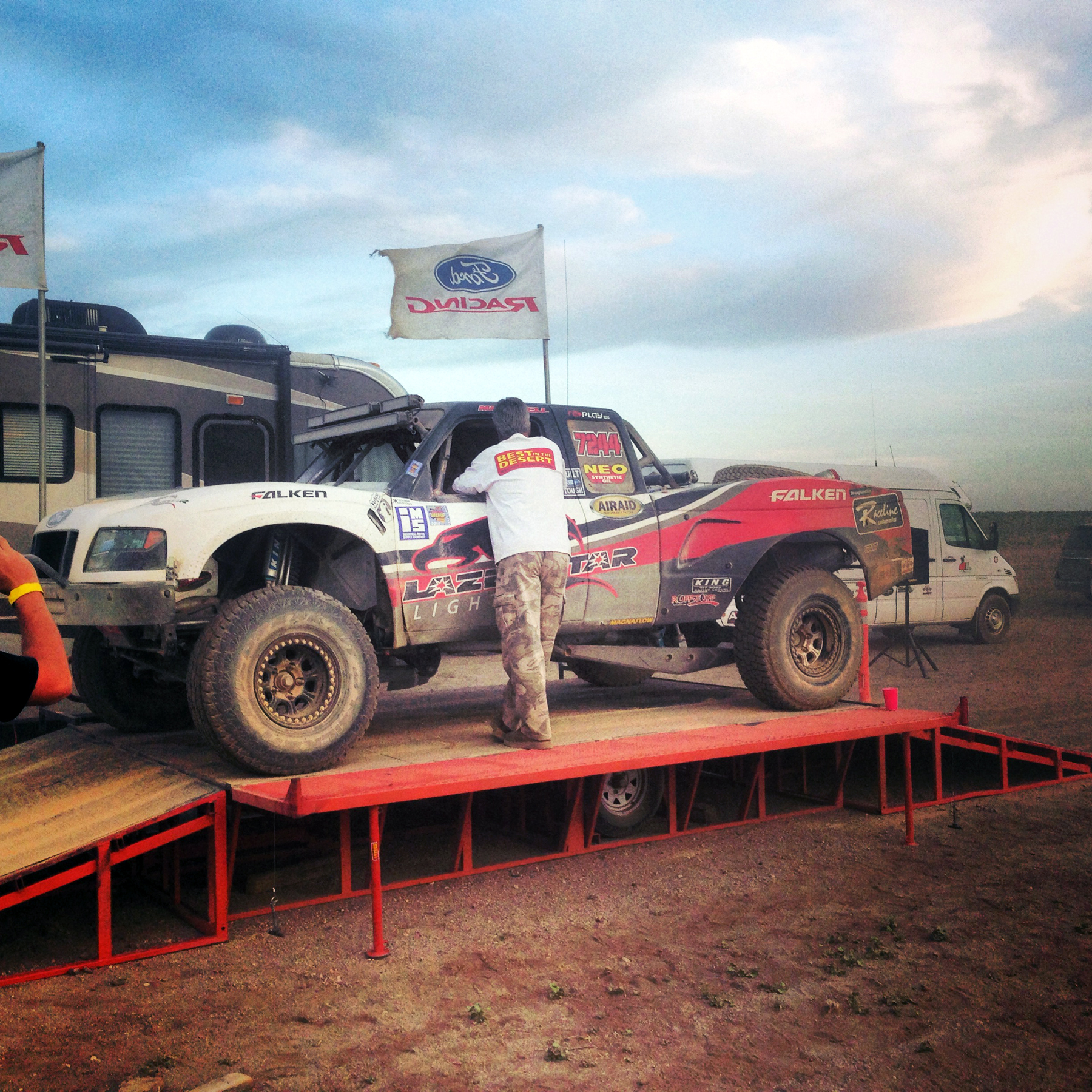 Despite some setbacks along the way, Lovell and crew managed to put in a 7th place class finish. Toward the end of May, the team will be heading south of the border to do some pre-running of their next challenge, the SCORE Baja 500. Matt Lovell will be continuing work on the new truck and strategizing new tactics to get that top podium spot. Both Lazer Star Lights sponsored teams have been putting down the man hours and taking on these dangerous races with a passion for adrenaline in their eyes. Make sure your glasses and goggles are dust free in order to see their rigs passing by at the next race! Learn more about Lazer Stars lighting solutions for Trucks, Jeeps, UTVs and more at LazerStarLights.com. Follow us on Facebook, Instagram and Twitter for more racing updates.