Lazer Star Lights sponsored Team NEO set out to Glen Helen Raceway this past Sunday for the John Burr 6-hour Endurance Race. Riders Gordon Ward, Jerry Black and Jim LaTendresse would attempt to defend their 2013 Championship aboard their NEO Oil/Yoshimura/JBC/IMS/Lazer Star Honda 450X.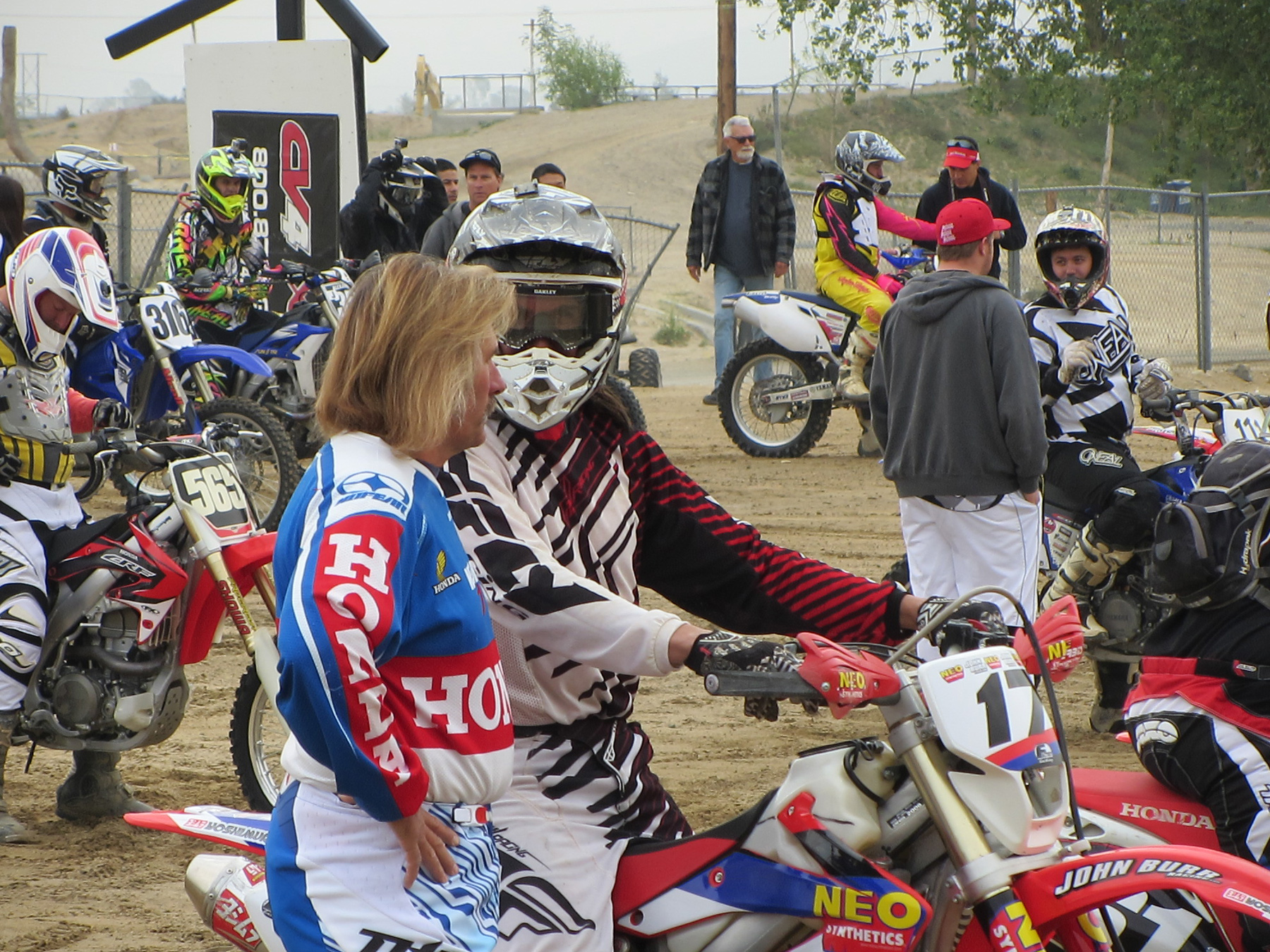 Gordon Ward took the first leg before handing off to Jerry Black.Gordon Ward piloted the first leg of the race and lined up in the third row of bikes, and as the green flag flew Gordon took off to chase down the 20+ riders already ahead. By the end of the first lap Ward had sliced his way through the field into 3rd place. After two more laps Gordon brought it into the pit and handed the bike off to Jerry Black.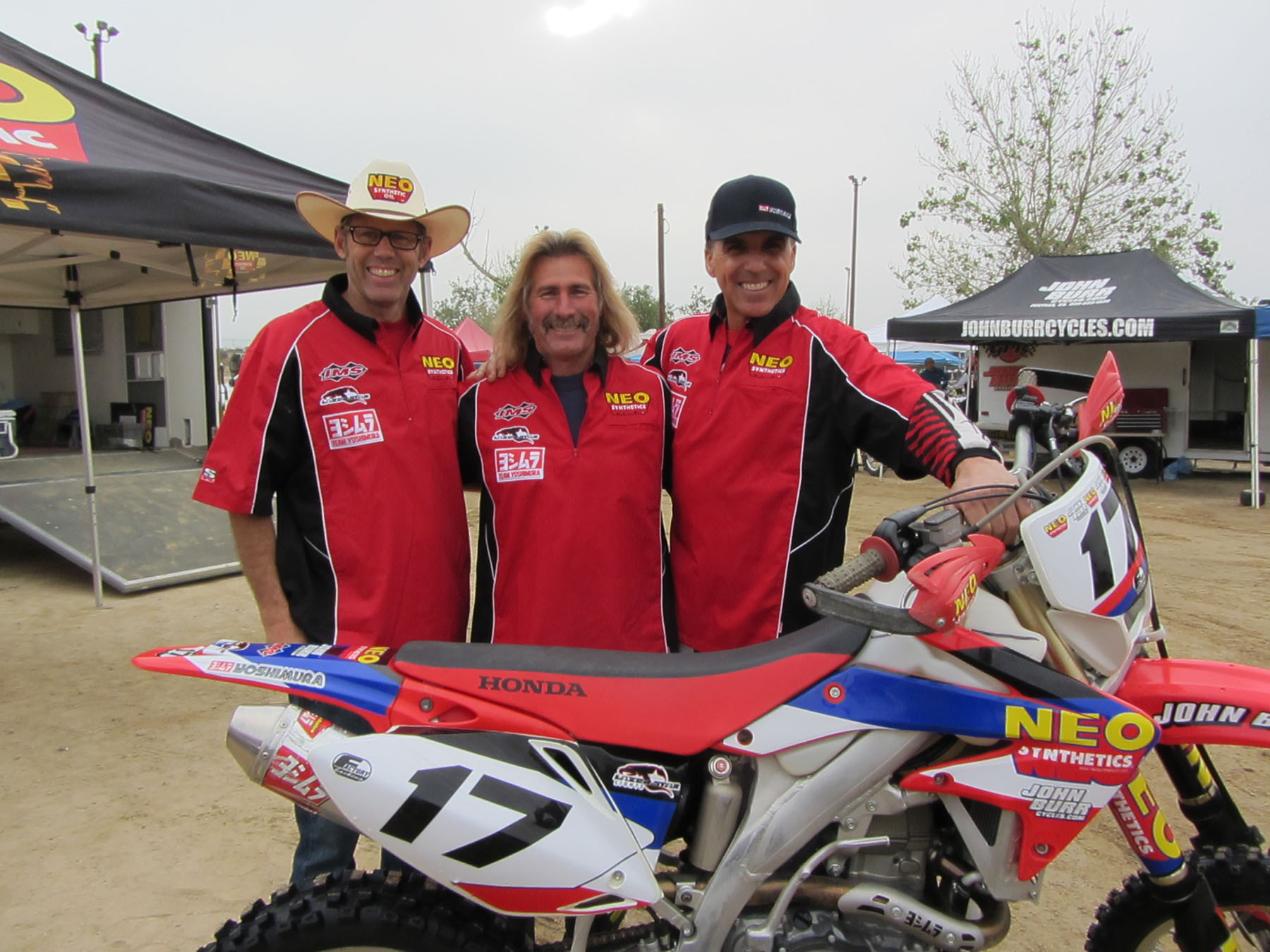 Team NEO manager Paul Baker (left) and riders Jerry Black (center) and Gordon Ward (right) ready to take on the John Burr 6-Hour at Glen Helen. Jerry came in from the first lap a little later than expected and later explained that he got lost due to some missing ribbons on the back end of the course. Black picked up the pace and made up some time on his next lap before passing it to Jim LaTendresse.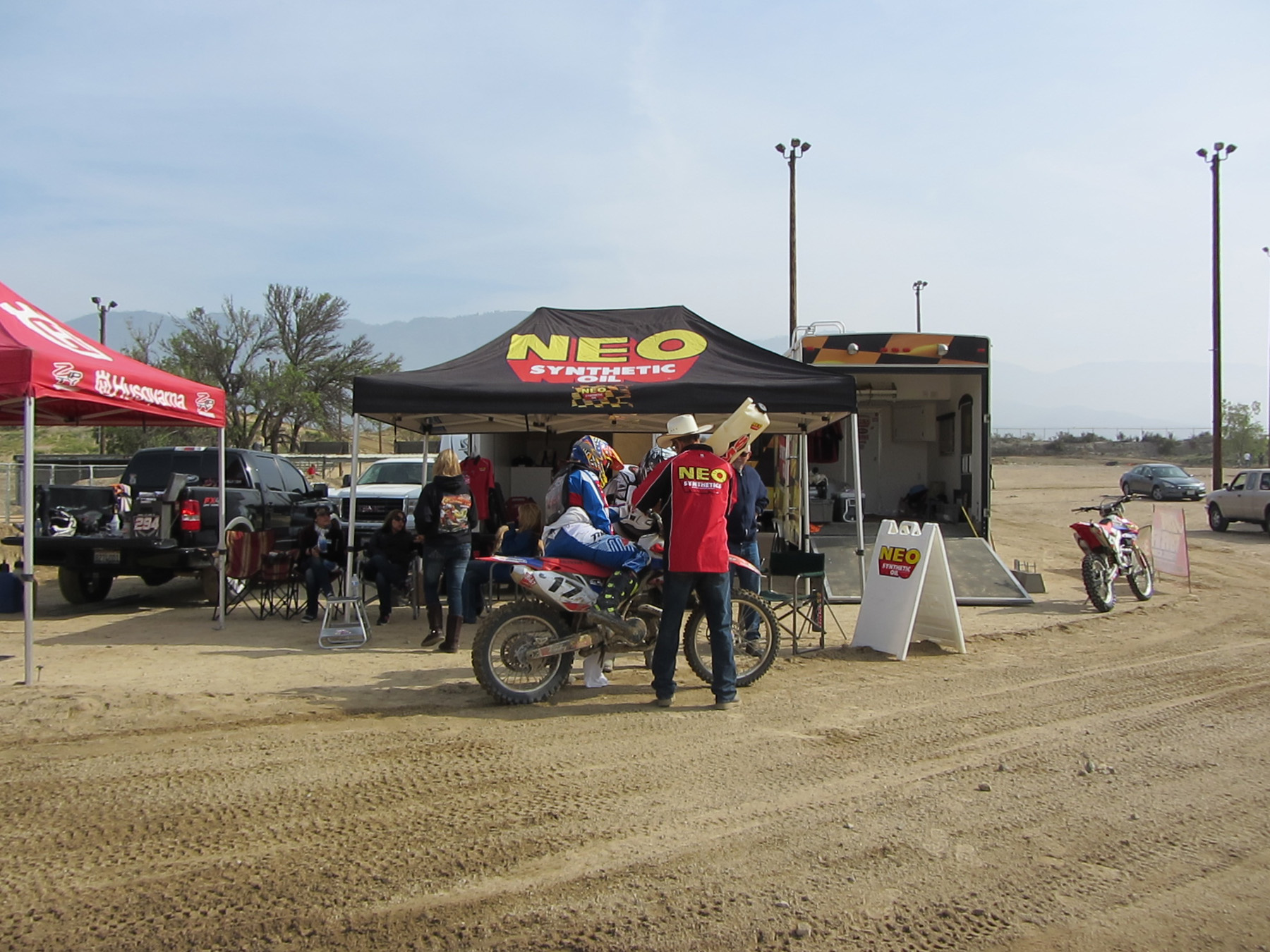 Jerry Black takes over and the Team NEO Honda gets a refill. Jim took off and rode hard despite possibly fracturing his shoulder after clipping a tree on a turn. The fast laps kept the team out front until it was once again time for Ward to take the helm.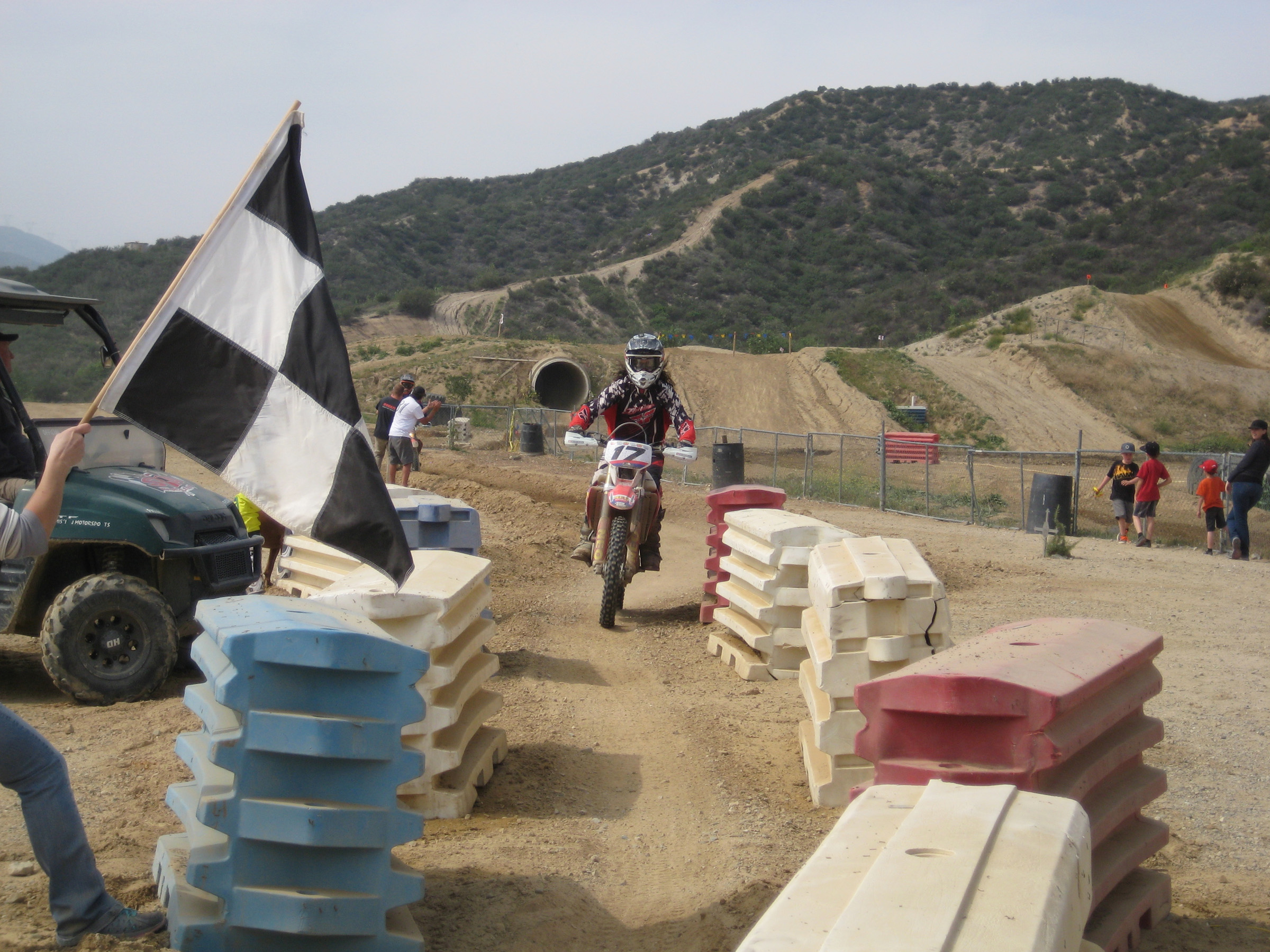 Ward closed out the race and took the 40+ Expert class checkers for Team NEO. Though the battle between 1st and 2nd place was a close one, Gordon managed to pull away for the win by more than a minute. As the checkered flag flew Gordon, Black and LaTendresse claimed the 40+ Expert Class victory and finished 6th Overall out of more than 60 teams.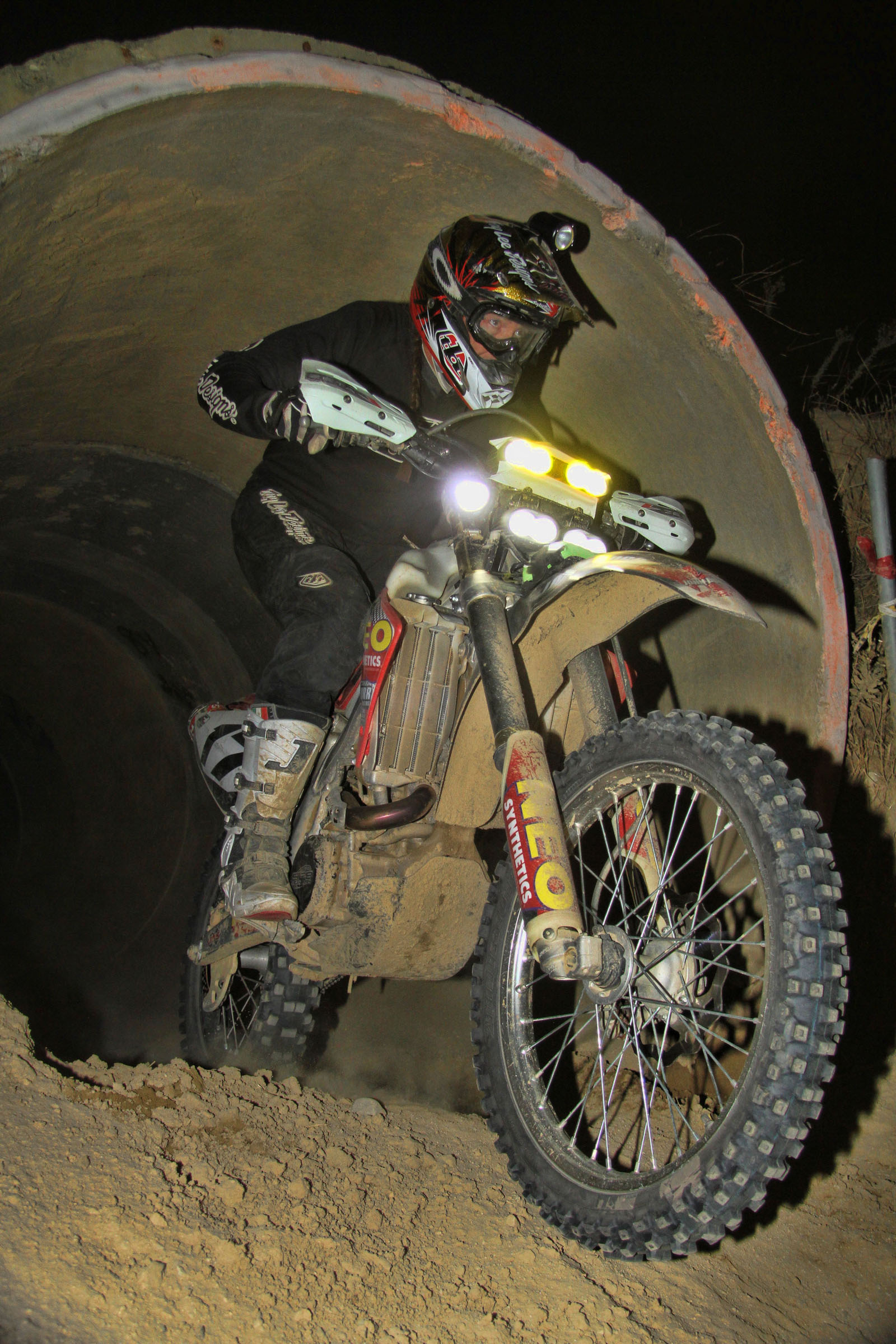 Lazer Star Lights is a proud Team NEO sponsor and provides LED lights for events like the Glen Helen 24-Hour Race, pictured here. Team NEO Motorsports next event is the D37 Big6 at Twentynine Palms, April 5-6. Lazer Star Lights is a proud supporter of Team NEO and equips their bikes with lights for events like the Glen Helen 24-Hour Endurance Race. Visit LazerStarLights.com for more information on LED lighting for motorcycles, ATVs, UTVs, trucks and more. Follow us on Facebook, Twitter and Instagram for the latest product and racing updates.