Lazer Star Lights sponsored driver Derek Murray piloted his Team Murray Racing Can-Am Maverick to a 2nd place podium finish at the 28th Annual Tecate SCORE San Felipe 250 this past weekend.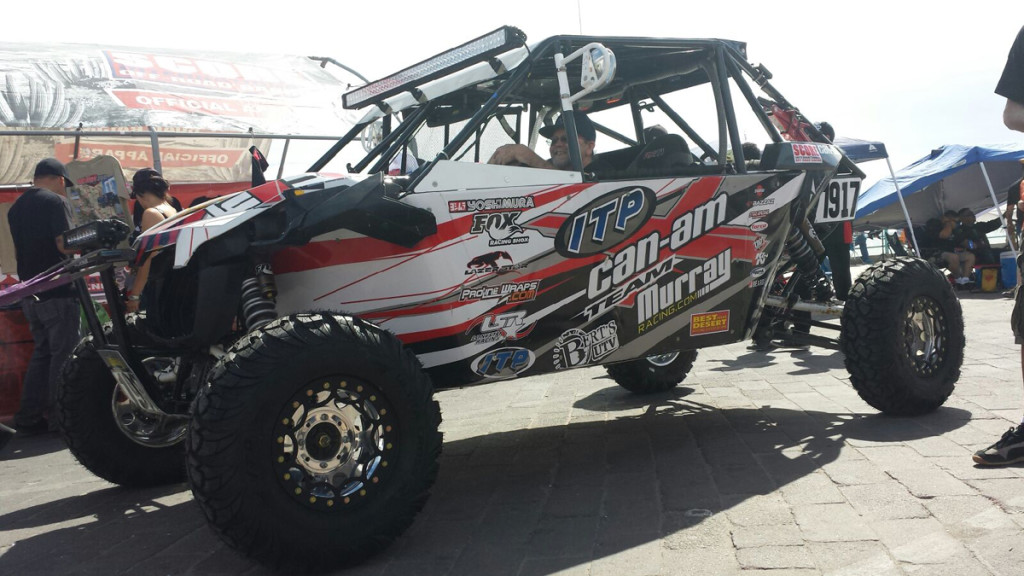 With championship hopes high, Team Murray pulled their Lazer Star Lights equipped Can-Am Maverick to the line to kick off the 2014 SCORE World Desert Championship. The course would take racers in a 219-mile loop through Baja Mexico, starting and finishing in the coastal town of San Felipe. The UTV start was pushed back a couple of hours, a factor that would actually play in Team Murrays favor later in the race. Team Murray ran with the leaders early on, but dropped back to mid-pack with a mechanical problem. After fixing the issue it was time to make up ground, and as the sun went down and conditions worsened their Lazer Star Lights gave them an edge over the competition.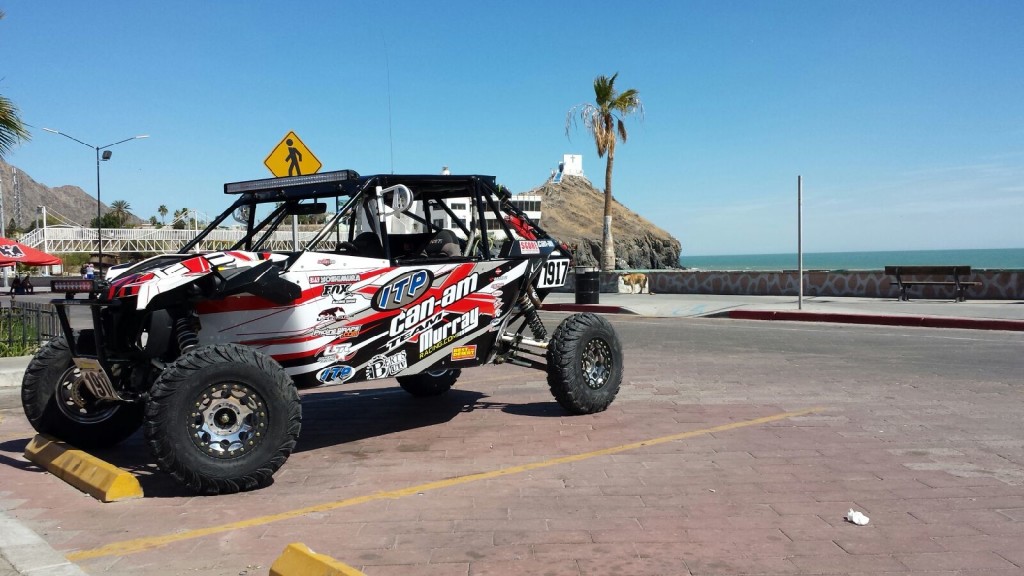 A lighting setup like ours is a big confidence boost, which alone goes a long way when racing, said Derek Murray. At night, in the roughest section of the course, we were able to close down and make up some positions thanks in large part to our Lazer Star Lights. As competitors slowed down late in the race, Team Murray cut through the pack and returned to town with a 2nd place finish. They joined fellow Can-Am pilot Marc Burnett on the podium, who notched the first SCORE series victory and Baja win for Can-Am. Team Murray, comprised of Derek Murray, Steve Amarine and Monty Aldrich, was without Jason Murray, who is recovering from finger surgery following an incident at King of the Hammers. He is undergoing physical therapy and hopes to return to racing later this year. The team is already busy preparing for The Great American Off-Road Race, the Best in the Desert Mint 400. Catch up with Team Murray on Facebook here, and follow the action with Lazer Star Lights on Facebook, Instagram and Twitter. Learn more about Lazer Star Lights at LazerStarLights.com. Amazing Footage of Team Murrays Maverick Tearing it Up!