Team Lazer Star Lights is proud to announce their support of Matt Lovell in his 2014 desert racing efforts as title sponsor of his mid-size trophy truck. Lovell will be competing in the Best in the Desert Series, the SCORE Baja 500 and Baja 1000, and will be attending several industry events with the truck throughout 2014.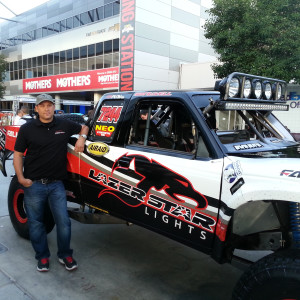 Lazer Star Lights began working with Matt Lovell after meeting at the 2011 Off Road Expo. After witnessing his craftsmanship and attention to detail Lazer Star sponsored Matt in 2012 and 2013, setting his truck up with lights to help him navigate the dusty courses typical of desert races. Off-season discussions resulted in taking the program to the next level as Lazer Star increased their support and became the title sponsor of the program. Matt will race the Lazer Star Lights #7244 truck in pursuit of a BITD class championship. In addition to the six BITD events, Lovell will race in the SCORE Baja 500 in June and the Baja 1000 in November. The Lazer Star Lights truck will also make appearances at various industry events throughout the year, including the King of the Hammers, Sand Sports Super Show, Cruisin for a Cure, Off-Road Expo and SEMA Show. Matt built his race program, and his truck for that matter, from the ground up, said Pat Scott, founder of Lazer Star Lights. His passion and dedication really resonated with us as a family-run business. Were extremely proud of the strides hes made as a racer and mechanic, and were thrilled to have him as an ambassador of the Lazer Star Lights brand.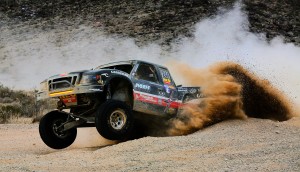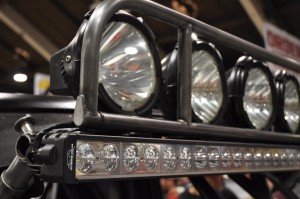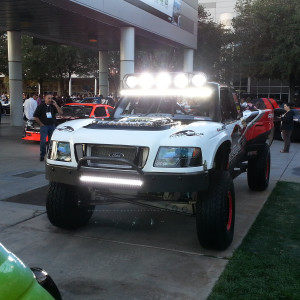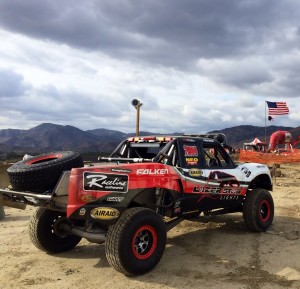 Lazer Star Lights is a leader in off-road lighting solutions and continues to support the sport of off-road racing. Lazer Star is offering cash or product credit contingency for several 2014 series, including the Best in the Desert. Additionally, Lazer Star will be attending BITD races to offer trackside support to the teams running Lazer Star Lights. Visit www.lazerstarlights.com for more information. Matt Lovells championship chase in the Lazer Star Lights #7244 truck will begin this weekend at the BITD Parker 425. Follow Matt on Facebook, Twitter and Instagram, and join the Lazer Star community on Facebook, Twitter and Instagram.