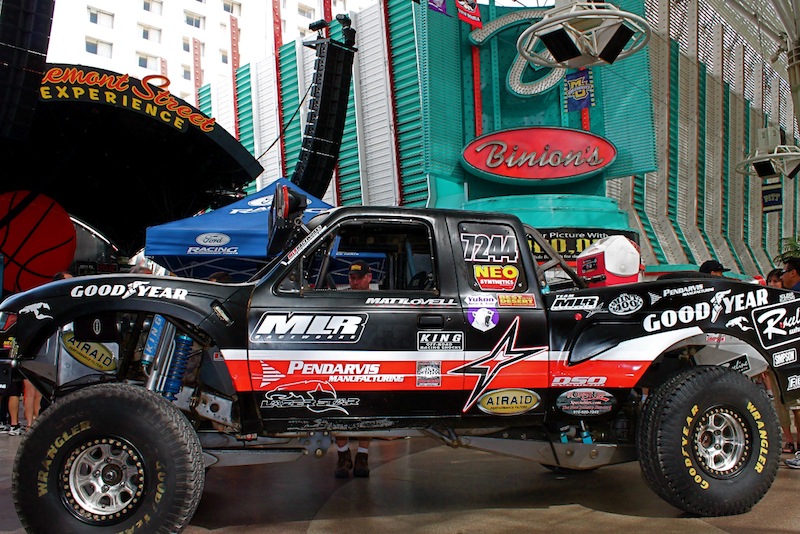 Paso Robles, Calif.March 15th, 2013 Lazer Star Lights will be on-hand at the 2013 Mint 400 in lovely Las Vegas, NV this March 20th-23rd supporting team MLR Racing/Lazer Star Lights' Matt Lovell. Find us on Fremont Street set up next to the Can Am hospitality tent all day Friday, March 22nd during tech inspection. We'll have Matt Lovell's MLR Ford Ranger race truck will be displayed at the Lazer Star Lights booth, so stop by and say hello, and check out his Mint 400 racing set-up. New to 2013, Lazer Star Lights is offering contingency for the first time ever at Best in the Desert. Top 3 finishers in All Classes with 5 or more entrants qualify.Cash award to top 3 finishers with exclusive use of Lazer Star Lights during race. (rear facing lights excluded) Product awards for qualified top 3 finishers, see BITD Official contingency rulesfor details. Lazer Star will be onsite during Tech where contestants can buy product or receive required decals to qualify.
1St - $500 Product Credit / $250.00 Cash
2nd - $200 Product Credit / $100.00 Cash
3rd - $100 Product Credit / $50.00 Cash
Come out to Vegas to see some incredible racing in the desert and support the Lazer Star Lights' drivers!