Race Teams » Matt Lovell/Lazer Star Lights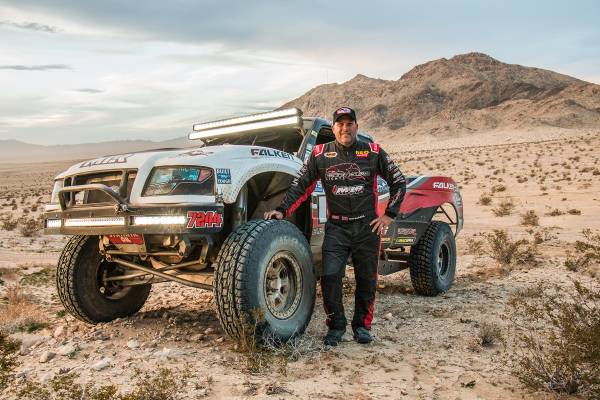 Driver & Owner of MLR #7244 Race Truck
#7244 Mid Size Trophy Truck races Best in the Desert Class 7200, and SNORE Rage on the River.
Matt Lovell has the unique drive and dedication only found with some of the best race car drivers of today. As the sole builder, designer and fabricator of his own desert race truck, his commitment and love for racing is very apparent. With his "never take no for answer" attitude, it is only a matter of time before Matt Lovell will be a household name in off-road racing.
Matt started out with a love for racing and outdoor sports at a young age. Bmx riding, dirt bike racing, surfing, and off-road were always on his mind. After more than 15 years of riding with two wheels, Matt set his sights to the highly competitive and enduring sport of desert racing. Starting in 2004 as a crew member in the pit stops, Matt Lovell soon worked his way up to landing a navigator position and then later a co-driver seat with multiple teams. While doing so, he gained the knowledge and experience needed to create and develop a premier race truck and team that could handle the rigors of off-road racing.
With the dream of one day racing against the top drivers in the off-road world, Matt has accomplished his goal. He has been racing in the highly competitive Mid-Sized trophy truck class since the 2010 season. With all ready over 6000+ race miles under his belt, we can only see a bright and long racing career ahead for Matt as a team owner and driver.