Lazer Star Lights -
LX LED Sport ATV Handlebar Kits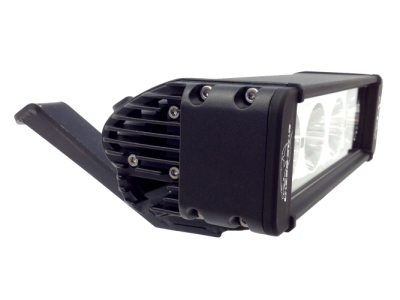 Lazer Star LX LED ATV handlebar light brackets fit most Sport ATV models, even those with a stock stator. LX LED provides higher efficiency, allowing for a stock stator to handle multiple units and provide better lighting. LX LED ATV handlebar kits are available with 5 bracket options and 4 LX LED lights to choose from. The Sport ATV handlebar brackets are also sold separately to allow for custom kit building. LX LED ATV kits are made in the USA.
Browse LX LED Sport ATV Handlebar Kits
Products
---
---
More About
LX LED Sport ATV Handlebar Kits
The LX LED Series is the Latest in Efficient, High Output Lighting
Newest Cree® LED Technology Available on the Market
Polycarbonate Lens
Slide Track Mount (The easiest, most versatile mount available)
IP68 Dust Tight & Submersible to 50 Feet
8.6g Shock Resistant
DC 9-32V Input
Weatherproof Deutsch Connectors
All LX LED's are 100 Lumens per watt

The Benefits of Using the LX Series
Low Power Consumption
No Hot Spots
Efficient Light Output
Instant On

LX LED lights use the latest in Cree LED technology and are an excellent choice when considering lighting for your vehicle. LX LED lights offer greater efficiency, higher quality of light output, and superior longevity. Each LED light is completely dust and waterproof and can be submerged in water up to 50 feet, which serves to benefit most weather conditions on the road or off.