Event:

Pomona Off Road Expo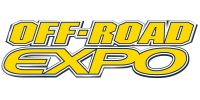 Date: Saturday, September 28, 2019 to Sunday, September 29, 2019
Time: All Day
Location: Pomona Fairplex
Address: Pomona, CA
Website: https://www.offroadexpo.com/
Description:
The Off-Road Expo events in Pomona, CA & Scottsdale, AZ are truly the greatest collections of off-road companies, parts, equipment, gear, action and experts ever assembled in America.
From off-road racing to rock crawling, trail riding to sand sports, UTVs to camping and adventure travel, fans have the unique opportunity to meet and talk with the most knowledgeable people in the off-road industry.
Fans can experience the dynamic world of off-road thru ride alongs, racing demos, celebrity appearances, live music, industry media events and product giveaways.