Lazer Star LED Driving Lights for Cruisers Now Available!
Lazer Star Lights has introduced LED Driving Light Kits for cruiser motorcycles. The kits are built to provide additional lighting for cruisers and include a pair of Lazer Stars LX LEDs and specially designed mounting clamps.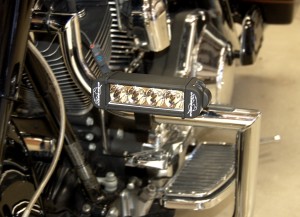 Lazer Star Atlantis Cruiser Kit Lazer Star Lights has been providing lighting solutions for cruiser motorcycles for more than 20 years. Though Lazer Stars Legacy line of billet aluminum lights and signals offer nice lighting upgrades with a classic chrome or black finish, the team just recently extended their LX LED technology to motorcyclists with these kits. Discovery Cruiser Kit - LXK2001-125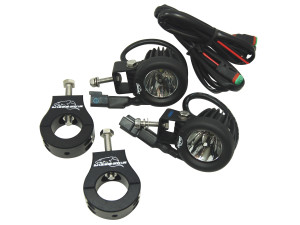 Lazer Star Discovery Kit The Discovery Cruiser Kit comes with a pair of Discovery Spot LED lights and a pair of 1.25 mounting clamps. Each 2.5 circular light features a 10-watt Cree LED which produces 1,000 lumens each for at least 50,000 hours. Despite the power and illumination that these lights produce they are very power efficient and remain cool even under extended use. The rugged and durable housing is also dustproof and waterproof, meaning these units will be lighting the way for years to come. MSRP: $299.95 Atlantis Cruiser Kit - LXK0304-125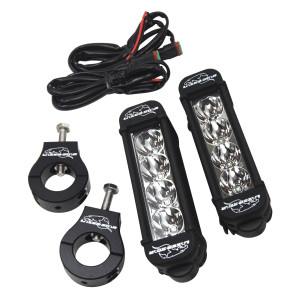 Lazer Star Atlantis Kit[/caption] The Atlantis Cruiser Kit comes with a pair of 6 Atlantis LED light bars and a pair of 1.25 mounting clamps. Each bar features four 3-watt Cree LED which produce 300 lumens each (1,200 total per bar) for at least 50,000 hours of use. As with the Discovery lights, the Atlantis LED housing is durable and element proof. MSRP: 329.95 Visit our shop for more information on these and other lighting solutions for motorcycles, ATVs, UTVs, Trucks, and marine. Join our online community on Facebook, Twitter and Instagram for the latest updates.
Lazer Star Discovery Kit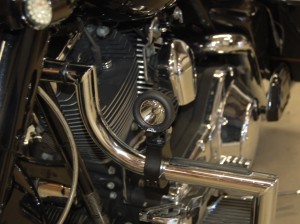 Tagged with
LX LED Light Bar Series
Reader Comments (0)
Post Comment
You must login to post comments.